A professional career coach helps people make decisions and plans related to life and career directions. The coaches below were vetted by the UCLA Alumni Career Engagement team. Their prices vary, but discounts are also offered on their services to UCLA alumni. Check out their upcoming free workshops designed for our Bruin community.
Alicia Anagnostou is a sociologist, creative nonfiction writer, serves as vice president of Client Loyalty and Retention for a Fortune 500 company and is the founder of First Edition Coaching, a values-based leadership organization. With more than 20 years of experience […]
READ MORE >
Marge Ang is an entrepreneurial, innovative marketer with a passion for technology and all things marketing. She is also a career management and leadership development coach, focused on helping career professionals build confidence, develop leadership skills, and sustain rewarding careers. […]
READ MORE >
Austin Bauer, Professional Certified Coach (PCC), is an executive coach and founder of Simple Progress, a consultancy that helps organizations do better work by developing cultures of organizational listening, collaborative learning and internal innovation. Bauer has worked with[…]
Emily Baxt is an experienced, compassionate career counselor and coach who enjoys helping people figure out how their strengths can benefit the world. Many of her clients are early- to mid-career professionals, parents returning to work, or successful professionals looking for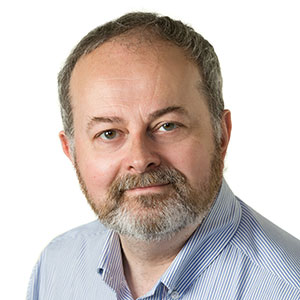 Duncan Chapple coaches alumni developing successful careers in Western Europe. He has 20 years of experience coaching graduates developing international careers, principally in France, Germany, Italy, Spain and the United Kingdom. He is a career strategist[…]
Chris St. Clair's passion is guiding her clients to find their strength and their voice! She can help you navigate and recover from a job loss or career transition, as well as other transitional life experiences, faster and more effectively than you thought possible.
Kimberly Cook, former UCLA Health Administrator and Hiring Manager uses over a decade of health care experience and insider knowledge to her client's advantage. She is passionate about seeing aspiring health care […]
Kellie Corbisiero is a career counselor and coach offering over 10 years of experience in career development and human resources. She works with individuals at every stage of their life in facilitating career identification, […]
Diane Dreher is a positive psychology coach and founder of Diane Dreher Coaching & Consulting, LLC, a consultancy that helps individuals and organizations flourish. Her coaching clients have begun new careers […]
AJ interviews recruiters for a living. As the host and creator of "The Final Round Podcast", Eckstein speaks with recruiters at top companies to help you advance past the final round interview. When he […]
Edward Gorbis is a career and business coach and author of the book "Unbreakable Mindset." Gorbis works with immigrants and first-generation professionals and entrepreneurs on how to rapidly accelerate their careers and businesses without sacrificing their lives […]
Octavia Goredema is a career coach and the author of "PREP, PUSH, PIVOT: Essential Career Strategies for Underrepresented Women." As the founder of Twenty Ten Agency, Goredema has coached leaders at renowned companies including Google, American Airlines, […]
Erin Haywood's career as an educator and consultant has been grounded in critically thinking about some of the toughest societal issues like diversity and inclusion, accessible education, and workforce development. She is committed and passionate about continuing to learn, […]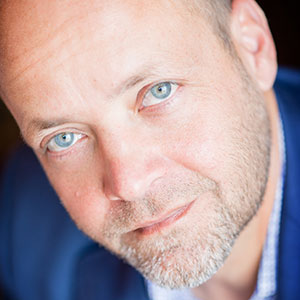 Executive and career coach Jim Hjort specializes in helping intelligent, inquisitive professionals navigate vocational change, with the confidence born of innate wisdom coupled with proven science. He offers in-depth values discovery workups[…]
Known for empowering her clients from a place of possibility and abundance, Markell R. Morris has spent her award-winning career motivating and guiding people in search of direction and advancement. An expert in the career management process, Morris offers […]
Marcy Newman, M.Ed. is a higher education professional with over 10 years of experience guiding students, alumni and professionals in their career and professional development. She currently serves as a director of a university career center in Los Angeles. In 2008, Marcy Newman […]
Cynthia Orduña is a career coach and talent development advisor with a background in recruiting, career development, and diversity, equity, and inclusion. She has helped over 50 startup companies in L.A., S.F., N.Y., and Chicago recruit and retain […]
Kayla Smith is a career coach who serves clients from around the world with a variety of services. She has nearly 10 years of experience and specializes in helping her clients through career transitions, navigating networking, preparing professional documents […]
Ellie Tabibian is a Gallup-Certified CliftonStrengths coach and career counselor helping professionals unleash their best abilities for meaningful success in all phases of career needs. As a faculty instructor at Pepperdine University, she has coached students […]
Emily brings first-hand experience of the hiring process from the employer's side and the preparation process from a business school career center perspective. This means she can tell you with certainty what it takes to shine. Over the past 15 years, Taylor […]
Sami Toussi, Board Certified Coach (BCC), is a career strategist and owner of Toussi International, a consultancy that helps individuals tap into their purpose to benefit the world. oussi's business encompasses more than 10 years […]
Lucy Tseng is a Life & Resilience Coach working with folks who are experiencing major changes, particularly athletes of all levels who are transitioning to life after sports. Additionally, she is part of the development team that raised $5.49 billion […]
Alternative Guidance or Practices
Phyll Perry, M.S.W., M.F.A. started New Options Counseling in 1989 specializing in career choices, educational decisions, relationships and relocation. Over the past 30 years […]
After graduating from the UCLA School of Law and spending years as an attorney and then as an entrepreneur (founder of The Los Angeles Shaving Soap Company), Brown realized he wanted to help people directly. Coaching and hypnotherapy appealed to him because of his ability to help […]