Neera Tanden '92
---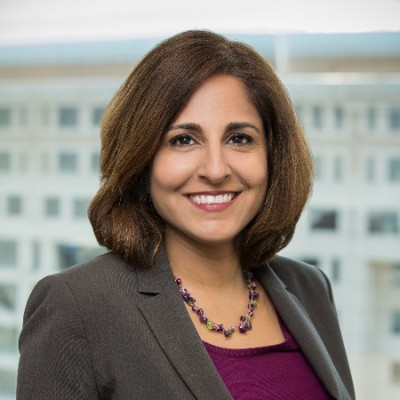 Neera Tanden '92 will succeed Susan Rice as the White House domestic policy adviser, President Joe Biden announced last week.
"While growing up, Neera relied on some of the critical programs that she will oversee as Domestic Policy Advisor, and I know those insights will serve my Administration and the American people well," Biden said. "I look forward to continuing to work closely with Neera in her new role."
The daughter of Indian immigrants, she will be the first Asian American to hold the position.
Tanden is current a senior adviser in the administration, having withdrawn her Cabinet nomination to run the Office of Management and Budget, which did not have the Senate support needed for confirmation.
As reported by Polico.com, "Tanden has extensive experience in Democratic policy circles, having previously run the sprawling progressive think tank Center for American Progress. She also did a stint as a senior health official in the Obama administration, where she played a role in crafting the Affordable Care Act.
"Still, her selection is likely to be met with trepidation from Republicans and even some Democrats who found themselves the targets at times of her once-combative Twitter account."