Charismatic Mediterranean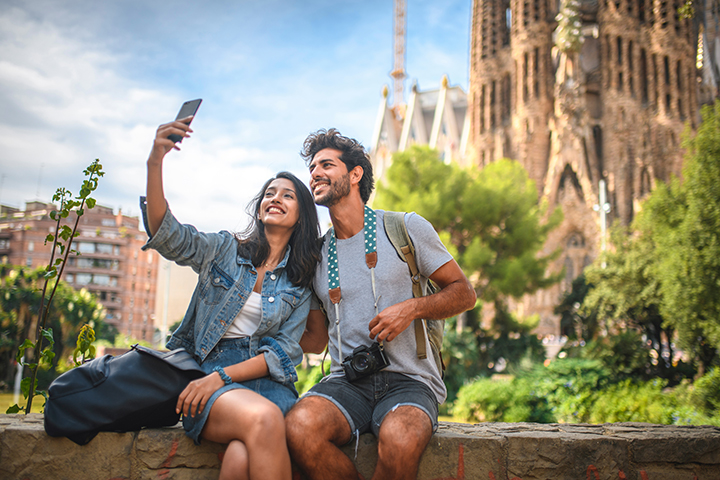 Overview
Barcelona, Marseille, Monte Carlo, Rome, Amalfi Coast, Taormina, Argostoli, Igoumentisa, Kotor, Split, Venice
Oceania Cruises' Marina
Lose yourself in the wonders of the Mediterranean on this 10-night cruise aboard Oceania Cruises' Marina. Your journey begins in beautiful Barcelona. Set sail for Marseille and venture to the pleasant Provencal countryside where fields of lavender and sunflowers are abundant. Try your hand at the famed Monte Carlo Casino. In Rome, get your fill of Italian Renaissance art and architecture and see the towering remains of the ancient Roman Empire. Enjoy fresh fruits and vegetables along the colorful Amalfi coast. Marvel at the stunning Mt. Etna in Taormina and in Argostoli explore ancient artifacts from the Mycenaean, Hellenistic, and Roman periods. Take in the sights of 15th-century monasteries in Igoumenitsa and in Kotor enjoy an entertaining tuk-tuk ride. Explore Split's UNESCO-listed Old Town or go local and cook coastal cuisine with Croatian villagers.

Cost: From $3,699
Go Next
Activity Level: Mild Activity
Book this Tour
STEP 1
Download the tour Reservation Form here. This tour is booked quickly, so sign up early to reserve space.
STEP 2
Enclose a check or provide credit card information for $750 per person, per tour, as a deposit for the selected tour. Make check payable to Go Next. Deposits are provisional and fully refundable pending your acceptance of final brochure terms.
STEP 3
Fax 310-209-4271, email travel@alumni.ucla.edu, or mail to:
Go Next
8000 West 78th Street, Suite 345
Minneapolis, MN 55439-2538
A brochure will be mailed to you as soon as it is available.
Please provide your mailing address so we can send the brochures you request. Note that most brochures are not available until six to ten months prior to departure. If the brochure is not yet available, you will be added to a list and will receive the brochure as soon as it becomes available.