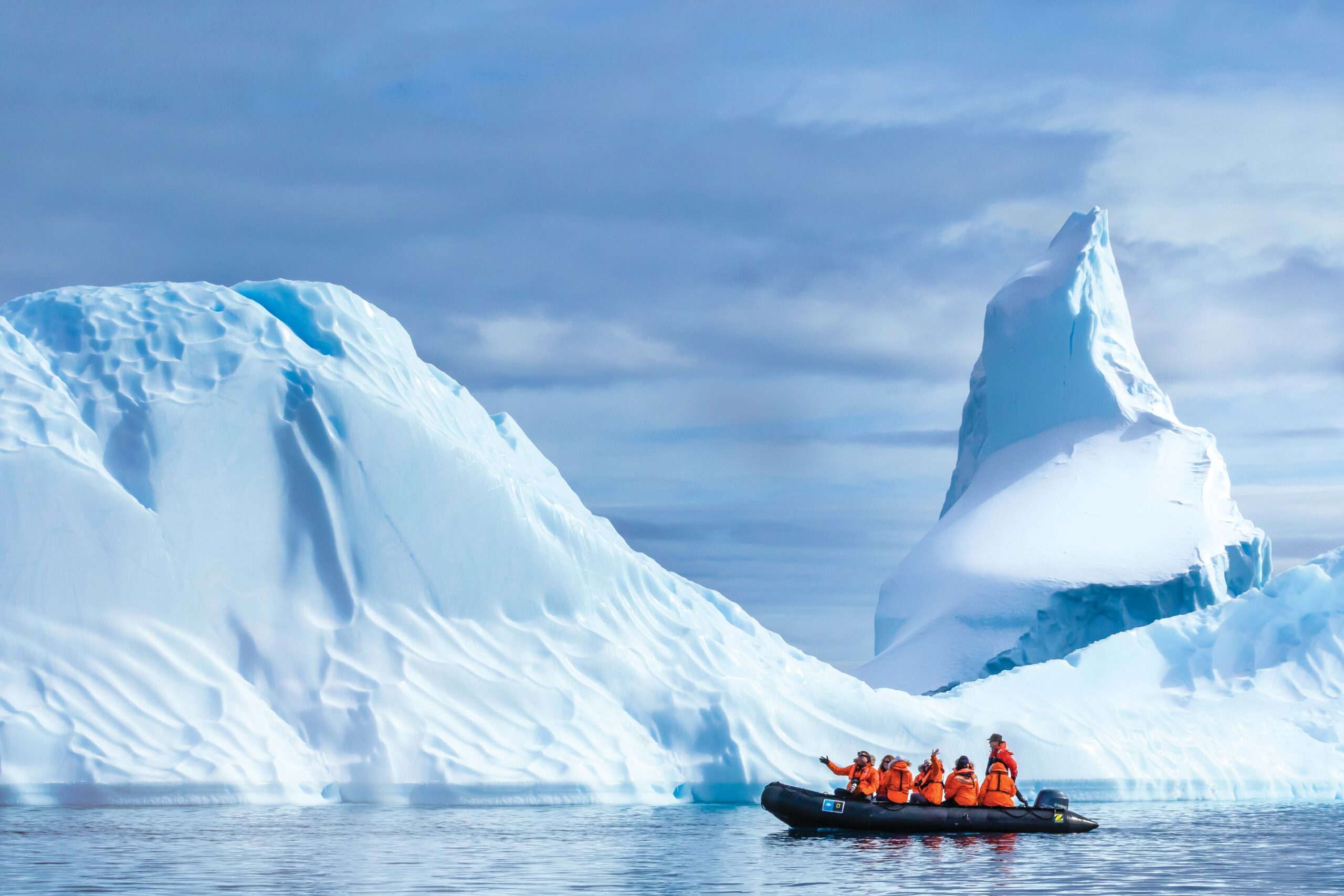 Overview
Buenos Aires, Antarctica
National Geographic Explorer
Inspiring. Exhilarating. Remote and spectacular. Antarctica! Join us for an amazing adventure and up-close encounters. Enjoy the penguins with their endlessly amusing antics—gabbling in their rookeries, bobbing by on a blue berg, or catapulting onto the shore. Witness an abundance of marine mammals, with expert narration by a dedicated Undersea Specialist. See icebergs of epic proportion. Explore by kayak, take Zodiac cruises and walks ashore, and even opt to brave a polar plunge – or you may decide to relax onboard instead, and have a massage! Our passionate expedition team will illuminate each facet of Antarctica through their enthusiasm and knowledge―and learn from the onboard photography experts to capture this amazing experience with stunning photography. Travel with us aboard the 148-guest National Geographic Explorer, a fully stabilized, purpose-built expedition ship with an ice-reinforced hull, and advanced navigation equipment, and be assured by the 50+ years of polar experience at your service. This is sure to be a once-in-a-life adventure with the UCLA Alumni, and one not to be missed!
Cost: From $14,400
Lindblad Expeditions
Activity Level: Active
Book this Tour
STEP 1
Download the tour Reservation Form here. This tour is booked quickly, so sign up early to reserve space.
STEP 2
Enclose a check or provide credit card information for 15% of the cabin fare per person, as a deposit for the selected Antarctica tour. Make check payable to
Lindblad Maritime Enterprises, Ltd..
STEP 3
Fax 310-209-4271, email travel@alumni.ucla.edu, or mail to:
Lindblad Expeditions
Attn: Group Department
96 Morton Street
New York, NY 10014
A brochure will be mailed to you as soon as it is available.
Please provide your mailing address so we can send the brochures you request. Note that most brochures are not available until six to ten months prior to departure. If the brochure is not yet available, you will be added to a list and will receive the brochure as soon as it becomes available.