Hosted by UCLA Alumni Career Engagement, these workshops presented by professional career coaches tap into their expertise in helping people make decisions and plan career directions. This page lists both upcoming and past workshops held online.
---
Upcoming Workshops
Wednesday, Nov. 10, 2021 | Noon
Finding Work-Life Balance With Sami Toussi '11

Do you find yourself saying:
"I have too much to do…"
"I'm so overwhelmed…!"
"I don't have enough time…"
If this sounds like you, this workshop will help you optimize your time. Finding balance focuses on a three-step process to discover which areas of your life are misaligned with your long-term goals. We will explore where you are today versus where you would like to be, and how to close that gap to step into the best version of yourself. Join us for a 60-minute interactive and fun workshop to master lasting and long-term change.
Key Takeaways:
Discover which specific areas of your life are in or out of balance
Identify your top goals – those things that really matter to you – and learn to say "No" to things that take away from achieving them
Learn how to devise action plans, time-management and organization strategies to achieve your goals – especially when you are feeling overwhelmed
Create room in your life to do things you are passionate about
Create strategies to stay focused and maintain momentum
Past Workshops
Tuesday, Feb. 9, 2021 │ 6 p.m.
The Mid-Career Comeback: Finding Clarity and Opportunity When the Unexpected Happens With Jim Hjort '94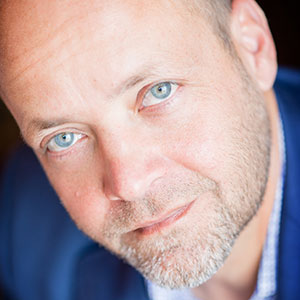 The turmoil of 2020 brought much change in the way we work, and even the way we think about work. For some, the changes have been welcome. For others, including companies and entire industries, they brought disruption, hardship and uncertainty about the future.
If you're thinking that now's the time for that career reimagining you've been pondering, if you've been affected by a layoff or reorganization, or if you're just feeling a touch disoriented, you need to join us for this presentation.
UCLA alumnus Jim Hjort will help you understand the psychological buttons of yours that are being pushed at this time, and give you simple tools for responding to a vocational crisis in a way that promotes your long-term career growth and satisfaction.
Friday, Feb. 19, 2021 │ Noon
Take Your LinkedIn Profile to All-Star Status With Emily Taylor, MBA '08
Whether you are a job seeker, a business owner or a seasoned executive, this workshop will enable you to best market yourself through LinkedIn. You will learn recruiting secrets taught at the top business schools, as well as plenty of profile hacks to stand out from the crowd. You will make real-time changes to your profile, so that so that your outreach efforts yield a higher response rate and you appear in more recruiter searches.
Emily Taylor, founder and head career coach at NextStep Careers, will be our guide in this program. She previously taught career management to 2,500 MBAs at UCLA Anderson and was a vice president of talent at a high-growth EdTech startup.
Tuesday, March 2, 2021 │ 6 p.m.
What Got You Here Won't Get You There: Practical Insights to Reach the Next Level With Marshall Goldsmith, Ph.D. '77
Over the past year, the pandemic has changed the way we work and shown us the importance of effective leadership within our organizations. Regardless of your current role, this season of uncertainty might be the perfect time to re-examine and make adjustments to your own leadership style.
This conversation with world-renowned leadership coach Marshall Goldsmith, Ph.D. '77, discusses what it really takes to elevate yourself to the next level. From his experience coaching CEOs, Marshall will explore the qualities of strong leaders, how they adapt and how they grow from challenging situations. As a coach, Marshall's mission is to help successful people achieve positive, lasting change in behavior for themselves, their people and their teams.
You will learn how to:
Adapt and grow in challenging situations
Identify your top goals – those things that really matter to you – and learn to say "No" to things that take away from achieving them
Apply simple but not always easy practical skills and strategies that will help make you stand out as a leader
Adjust your behavior in order to take your career to the next level
Wednesday, March 10, 2021 │ Noon
Pushing Past Imposter Syndrome: Identify Your Strengths and Own Your Successes With Emily Baxt '92
When others recognize your achievements, do you chalk it up to luck, hard work or a mistake? Do you worry they will discover you have fooled them — that you shouldn't have your position, promotion or accomplishments? People with Imposter Syndrome find it difficult to accept their successes and often worry they will be found out as frauds.
Career counselor and coach Emily Baxt '92 discusses Imposter Syndrome and teaches you specific steps to better manage your feelings and recognize career strengths. This presentation is ideal for people who feel like imposters, and managers who work with high-achieving reports who may feel this.
In the session, you will:
Gain an understanding of Imposter Syndrome
Learn how to develop strategies that will help you accurately identify your professional strengths
Learn how to accept and enjoy the successes that you have earned
Tuesday, May 4, 2021 │ 5 p.m.
Mastering Virtual Persuasive Presentations: Get Your Audience to Zoom In Instead of Zone Out With Mayla Clark

Let's face it, today's remarkable technology lets us communicate far more quickly and frequently than ever before with clients, colleagues and friends. It also creates more competition for attention, with people working at home and across multiple cultures, time zones and boundaries. That's why it's critical to engage your listeners with a clear, easy-to-follow structure and message that makes accepting your idea, recommendation or request a sure thing.
In this two-hour interactive workshop, you will:
Discover the power of using the underlying appeals of a truly persuasive communication
Master an easy-to-use, but highly effective, top-down approach to draw listeners in
Determine which organization pattern will ignite momentum toward your conclusion by selecting arguments guaranteed to persuade
Maintain strong and engaging non-verbal skills to overcome the lack of in-person interaction
Create an overall virtual environment that is stimulating and interesting
During this session, you will gain:
An improved persuasive message
Feedback from focused practice sessions
Your own copy of the proprietary Top-Down Planner
Increased confidence that you've covered the most critical points
Thursday, May 13, 2021 | 1 p.m.
Résumé Writing for Career Changers With Kimberly Cook, M.P.H. '15
The record-breaking job losses brought on by the pandemic displaced many workers. While some job losses have been regained, the economy still has 9.5 million fewer jobs than before the pandemic causing many to pivot and consider a career change.
While changing careers can seem daunting, armed with the foundational knowledge of the hiring process and the right résumé strategies, you can transition to a new role with ease.
During this session, you will gain:
The true purpose of a résumé
How the hiring process works
Strategies to create a compelling résumé
Wednesday, June 16, 2021 | 5 p.m.
Turbo Charge Your Career Success with Clifton Strengths. Uncover Your Potential Through the Lens of Strengths With Ellie Tabibian
During the session you will be introduced to the four domains of leadership: Executing, Influencing, Relationship Building and Strategic Thinking. Through this interactive session you will learn to identify how these four domains show up in your daily life and work as well as the applications of CliftonStrengths: optimized résumé, networking, interviewing, career selection, leadership development and wellbeing.
Thursday, July 15, 2021 | Noon
Reclaim Your Future and Design a Career You Love With Markell Morris
Are you at a career crossroads? You want to change career direction, but the thought of changing careers can be overwhelming and frustrating especially when you're not really sure which path to take. Perhaps, you tried taking steps, and things didn't work out, so you're discouraged and confused about what to do next. The good news is you can learn how to sort through the options to figure out your next move and take action with clarity and confidence. This session will introduce you to a time tested approach to align your reality to your career goals, so you can move forward with clarity and confidence.
You'll learn:
A clear step-by-step roadmap that outlines exactly what to do in your career change
Specific strategies and techniques for gaining clarity, getting good career information and charting a career path
Resources for career information, guidance and support to launch your career change
While changing careers takes focus and intentional action, it doesn't have to be hard. Join us to learn how you can take the first step toward changing career direction with ease.
Tuesday, Aug. 3, 2021 | 5 p.m.
Step Into Your Full Leadership Potential: Uncovering The Real Science of Transformation With Edward Gorbis, M.S. '13

If you want change in any area of your life, especially your leadership track, it starts with a change in mindset. Career coach Edward Gorbis will help clarify how change happens. In this conversation, Edward will teach you the neuroscience of beliefs and will leave you with practical tools to make powerful new decisions that will forever change your ability to thrive in a leadership role.
Participants will learn how to:
Make better, faster, more impactful decisions about their careers and their life
Eliminate any unconscious beliefs or programming that are preventing them from achieving at the highest levels
Access an entirely new level of clarity, confidence, energy, success and fulfillment in their leadership potential
Tuesday, Sept. 14, 2021 | Noon
Knowing Your Worth With Octavia Goredema

During this session you will learn how to:
Cement your career values
Set career goals
Research and negotiate your salary
Overcome obstacles and setbacks
Octavia Goredema is a career coach and the author of "PREP, PUSH, PIVOT: Essential Career Strategies for Underrepresented Women." As the founder of Twenty Ten Agency, Goredema has coached leaders at renowned companies including Google, American Airlines, Tinder, General Motors, Nike and Dow Jones. An acclaimed career expert, Goredema's insights have been featured in the Los Angeles Times, Yahoo and Black Enterprise, among others. In addition, Goredema co-hosted and produced "HBR Now," Harvard Business Review's weekly show about leadership. A dual U.S. and U.K. citizen, she was appointed a Member of the Order of the British Empire by the Queen in recognition of her work.
---