Hosted by UCLA Alumni Career Engagement, these workshops presented by professional career coaches tap into their expertise in helping people make decisions and plan career directions. This page lists upcoming online workshops. You can access recordings to past workshops here.
---
Past Career Coaches Workshop Recordings
How to Effectively Negotiate Your Salary, Total Rewards Package, or Career Advancement With Susan Chang '93
Thursday, Sept. 21, 2023 | Noon PDT
You have worked hard to land a job offer. Now what? How do you negotiate the best salary and total rewards package you can get? Or if you are looking to advance your career, how do you position yourself and ask for the position you want? Join Career Coach & Talent Management Consultant and UCLA alumna, Susan Chang, for a discussion on how to effectively ask for what you want in your career.
The session will address:
• What to consider in a total rewards package
• How to research salary and prepare for negotiations
• What should you consider and be prepared to discuss
• Effective negotiation tips and strategies
3-Steps to Career Elevation With Sami Toussi '11
Wednesday, Aug. 30, 2023 | Noon PDT
This session will focus on a process of reflection, planning and prioritizing to boost your career growth in just 60 minutes. We will explore how you feel in your career growth today versus where you want to be, and how to close that gap to plan for a successful fall quarter.
Join us for an interactive and fun workshop to master lasting and long-term growth. Receive advice and take-home materials on how to:
• Identify your top goals
• Say "no" to the things that don't matter
• Create strategies to stay focused and maintain momentum
• Devise action plans, time-management and organization techniques - especially when you are feeling overwhelmed
• Create room in your life to do things you are passionate about
Full Potential Functioning: Optimizing Life by Updating the Way We Think With Bill Benson '87
Thursday, July 27, 2023 | Noon PDT
For millennia, our brains have functioned with a single focus: survival. In evolutionary terms, small and insignificant kept us alive and functional.However, in today's world, visibility is the thing that generates positive results. So, whether interviewing for a new position, teaming with co-workers or leading a project, reworking our instinctual hiding into thriving is essential for business survival. Through guidance, we can revise our outlook to view interactions as opportunities for collaborating and problem-solving, not threats to our status or well-being.
In this session, you'll learn:
• The brain science behind problematic vs. effective thinking
• Ways of perspective-shifting to optimize efficiency
• Exercises to override limitations and attune to opportunities
• Methods to impact our nervous systems toward optimal performance
• How to work improvisationally instead of competitively with others
Building a Quality Résumé: Translating Your Transferrable Skills & Tailoring Your Résumé With Armine Kulikyan
Tuesday, June 13, 2023 | 6 p.m. PDT
Are you applying to countless jobs and not getting any results? One main factor that determines whether you get a call-back for an interview is if your résumé is tailored to the job. Generic résumés do not get results!
Join Armine Kulikyan, founder of CareeRise and trained career counselor, for this informative workshop to learn strategies that will help your résumé stand out and capture the attention of recruiters.
In this session, you'll learn:
• Required and optional content to include in your résumé
• Critical formatting strategies that will make your résumé stand out
• How to effectively tailor your résumé to each job
• Ways to highlight your transferrable skills in an action-oriented format
Chart Your Path to Career Success With Markell Morris
Thursday, May 25, 2023 | Noon PDT
Proactive career exploration and planning gives you a road map for pursuing your desired career by guiding you through gaining personal insight, getting a reality check and charting a career path. You learn about what motivates you to achieve your best, explore viable career options, research realistic opportunities and plan for a successful job search or transition. Join this session to learn a step-by-step process to help you design a career on your own terms.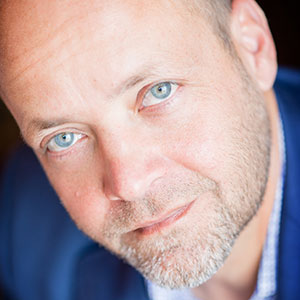 Spring Forward: Drop the Baggage and Leap into the Career (and Life) That's Waiting For You With Jim Hjort '94
Thursday, April 20, 2023 | 6 p.m. PDT
If you've ended up feeling stuck in your work life — or your whole life — over the past couple of years, or decade, you're not alone. Even in the best of times, it's hard to manage it all in a way that produces sustained well-being and fulfillment.
Jim Hjort, LCSW '94, an executive and career coach and licensed psychotherapist, will help you understand how to tap into the clarity and motivation you need to reclaim a life in which you're allowed to put yourself first, so you can show up at your best for everyone else.
During the session you will learn:
• How the "comparing mind" can stop our progress before we even get started
• Why asserting your needs can feel so unnatural, and how to start feeling like it's your birthright
• How to depower the negative self-talk that keeps you stuck
• The secret to goal-setting that prevents stalling out, and keeps you feeling happy and motivated
• Research-driven motivation hacks that boost your odds of following through on your objectives—and remaining true to your best self
7 Transferable Skills to Help You Thrive With Lucy Tseng '12
Thursday, March 16, 2023 | Noon PDT
Do you love your job? Are you happy with your life? Can you be better? Learn about these 7 transferable skills and how mastering them can help you live a fulfilling life, at work, at home and overall. Many of us are just getting by day to day. Instead, we can be thriving in our lives in more ways than one. Understanding how to communicate better, strengthen your discipline and build resilience will lead you to a life of cohesion and peace. This workshop will give you tangible examples of how to identify and use your transferable skills so that you may thrive!
Pivoting to a Better Career Fit With Emily Baxt '92
Wednesday, Feb. 15, 2023 | Noon PST
Is the job you once enjoyed, or once thought you would enjoy, just not fulfilling anymore? Are you ready to make a change, but you're not sure where to start? Join Emily Baxt '92, leadership development facilitator and career coach, to explore actionable steps to find that better career fit.
In this session you will:
• Learn to identify a more fulfilling career
• Discover ways to try out a potential new direction
• Learn next steps to move you forward
The 3Bs for Better Decision Making With Siria Gutierrez '05
Tuesday, Jan. 24, 2023 | Noon PST
In this session, Siria Gutierrez '05, CPCC/Esq. will discuss how to make better decisions using the 3Bs: breathing techniques, brainstorming and boundaries. Her goal is to provide you with practical tools and everyday techniques that you can incorporate into your daily life to improve your overall well-being and decision-making skills.
---