Dr. John Brooks Slaughter, M.S. '61
---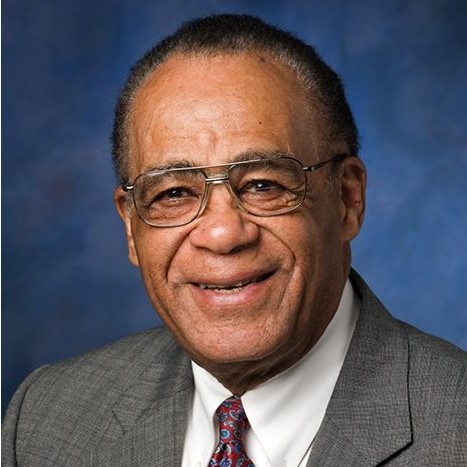 Dr. John Brooks Slaughter, M.S. '61, was inducted into The Kansas African American Museum (TKAAM) 2021 Trailblazers Hall of Fame this month. The engineering/sciences trailblazer is one of five leaders with Kansas connections The Museum recognized for their determination and triumphs.
Dr. Slaughter is a native of Topeka, Kansas, and graduated from Kansas State University with a degree in electrical engineering, an M.S. degree in engineering from UCLA and Ph.D. in engineering sciences from the UC San Diego.  He has many "firsts" throughout his career, with one being appointed as the first African American director of the National Science Foundation. Dr. Slaughter's decades of devotion to diversifying the STEM industry led him to become the president of the National Action Council for Minorities in Engineering, where the mission was to increase the number of People of Color in STEM.
"Trailblazers help tell the story of the significant contributions African Americans make in our community and the world at large. Each inspires others to forge their own paths and to strive for excellence," Denise Sherman, TKAAM Executive Director explained. "A Trailblazer is a leader, a pacesetter, a pioneer, and each year TKAAM has honorary categories for individuals who have made a remarkable impact in their respective arena."
Among the many other honors Dr. Slaughter has received are the UCLA Distinguished Alumnus of the Year Award, 1978; U.S. Black Engineer of the Year, 1987; American Society for Engineering Education Hall of Fame, 1993; Kansas Native Sons and Daughters, Kansan of the Year, 1994; National Academy of Engineering, Arthur M. Bueche Award, 2004.
Dr. Slaughter was Chancellor of the University of Maryland, College Park, from 1982 to 1988 and President of Occidental College from 1988 to 1999. Since 2010, he has been Professor of Education at the Rossier School of Education, USC, with a joint appointment at the Viterbi School of Engineering.