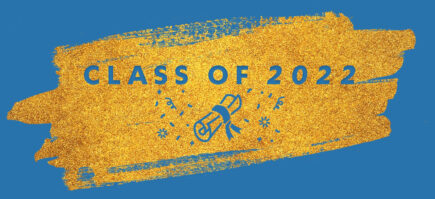 The UCLA Alumni Association is excited for the return of Grad Central -- an opportunity to celebrate the tremendous achievements of the Class of 2022 with your family and friends.
Out of an abundance of caution, this year Grad Central will take place outdoors in Bruin Plaza adjacent to The Bruin bear statue. Be sure to stop by between 12 and 5 p.m. to pick up goodies for all and giveaways exclusively for graduating students*.
Follow the Facebook event for more information and updates.
Important information regarding UCLA COVID-19 protocols:
Due to a rise in COVID-19 cases, mandatory indoor masking has resumed at UCLA. View updated commencement COVID-19 protocols.
Important reminder if you are planning on attending Friday's commencement events:
We are anticipating street closures, increased traffic delays and high parking demand on Friday. Plan to allow additional time to get to campus prior to your commencement event and prepare for hot weather. We recommend guests arrive at Pauley Pavilion for College Commencement ceremonies at least one hour prior to the time printed on your tickets. Please visit the College Commencement FAQ site for more information regarding commencement.
* While supplies last