Exploring Patagonia & the Skies of the Southern Hemisphere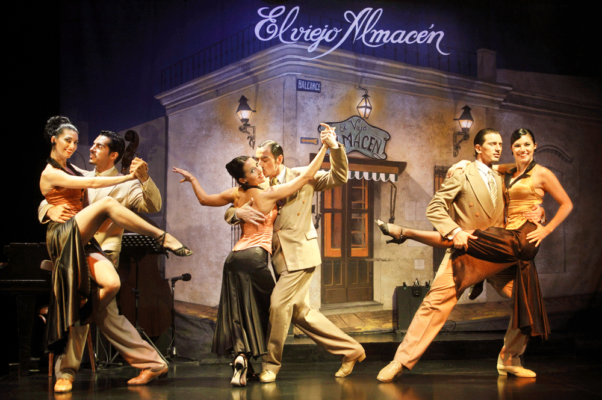 Overview
La Serena, Santiago, Pucón, San Martin de los Andes, San Carlos de Bariloche, Buenos Aires
Behold the Southern Hemisphere's dazzling evening skies on an exclusive expedition to Chile and Argentina with UCLA Nobel Prize Laureate, Andrea Ghez, Department of Physics & Astronomy. Go behind the scenes to meet astronomers who are peering deeper into the universe than ever before. Through special permission, see the Vera C. Rubin Observatory with the world's largest digital camera fabricated for optical astronomy, the Gemini South 8.1-meter telescope, and the SOAR 4.1 telescope. Also enjoy a private entrée to see Las Campanas Observatory where the Giant Magellan Telescope is being built which will have a higher resolution than the Hubble or Webb Space Telescopes. In the evening travel to El Pangue Observatory in Vicuna to view the pristine skies ourselves.
Your adventure continues as you travel to the Swiss-like town of Pucón in the Andean foothills of Chile's Lake District. Here will enjoy a full-day excursion to the Villarrica Volcano and then cross through a mountain pass and Aracuria forest to San Martin de Los Andes. Spend the day exploring the UNESCO World Heritage site of Lanin National Park. Next, drive the scenic "Route of the Seven Lakes" to the alpine town San Carlos de Bariloche with stunning views of Lake Nahuel Huapi and the Andes. Gather this evening for a stargazing party with Professor Ghez using large amateur telescopes. Our tour ends in cosmopolitan Buenos Aires where we'll enjoy a tango show, visit the Galileo Galilei planetarium, and tour the city's varied and colorful neighborhoods.
For those wishing to extend their stay, a pre-trip to Easter Island or a post-trip to Iguazu Falls is available.

Cost: $9,995
Royal Adventures
Activity Level: Active
Book this Tour
STEP 1
Download the tour Reservation Form here. This tour is booked quickly, so sign up early to reserve space.
STEP 2
Enclose a check or provide credit card information for $1000 per person, per tour, as a deposit for the selected tour. Make check payable to Royal Adventures. Deposits are provisional and fully refundable pending your acceptance of final brochure terms.
STEP 3
Mail completed reservation form and your deposit to:
Royal Adventures
9 Crow Canyon Ct STE 205
San Ramon, CA 94583

A brochure will be mailed to you as soon as it is available.
Please provide your mailing address so we can send the brochures you request. Note that most brochures are not available until six to ten months prior to departure. If the brochure is not yet available, you will be added to a list and will receive the brochure as soon as it becomes available.