Northern Realms: Baltic & Scandinavia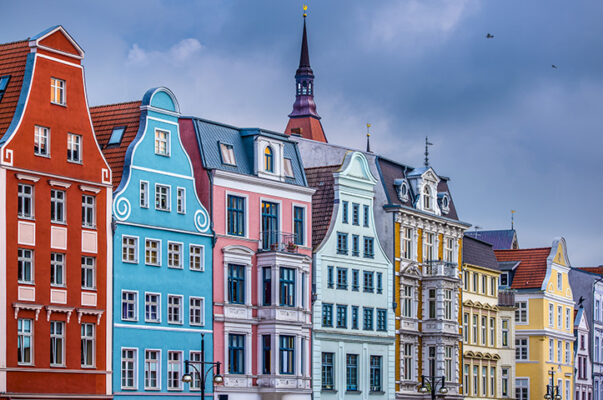 Overview
Copenhagen, Rostock, Berlin, Gdynia, Gdansk, Visby, Klaipeda, Riga, Tallinn, St. Petersburg, Helsinki, Stockholm
Marina
We're on our way north—come bask in the beauty of the Baltics! From Denmark to Sweden and everywhere in between, this trip will lead you through secret tunnels, into towers and turrets, and behind the scenes in some of the world's most fascinating towns. Make your way through medieval ruins in Visby and take a kayak down a calm Lithuanian river in Klaipėda. Tour Tallinn's underground passageways as you learn about its historic past, then spend two days in Russia. Whether you seek art architecture, or music, St. Petersburg has something for everyone. Before ending in Stockholm, cruise into Helsinki, the white city of the north, where you can peruse an open-air market for the perfect present to pack in your suitcase.

Cost: From $3,999 (including airfare from select cities)
Go Next
Activity Level: Mild Activity
Book this Tour
STEP 1
Download the tour Reservation Form here. This tour is booked quickly, so sign up early to reserve space.
STEP 2
Enclose a check or provide credit card information for $750 per person, per tour, as a deposit for the selected tour. Make check payable to Go Next. Deposits are provisional and fully refundable pending your acceptance of final brochure terms.
STEP 3
Fax 310-209-4271, email travel@alumni.ucla.edu, or mail to:
Go Next
8000 West 78th Street, Suite 345
Minneapolis, MN 55439-2538
A brochure will be mailed to you as soon as it is available.
Please provide your mailing address so we can send the brochures you request. Note that most brochures are not available until six to ten months prior to departure. If the brochure is not yet available, you will be added to a list and will receive the brochure as soon as it becomes available.