Provincial French Countryside
Almost Sold Out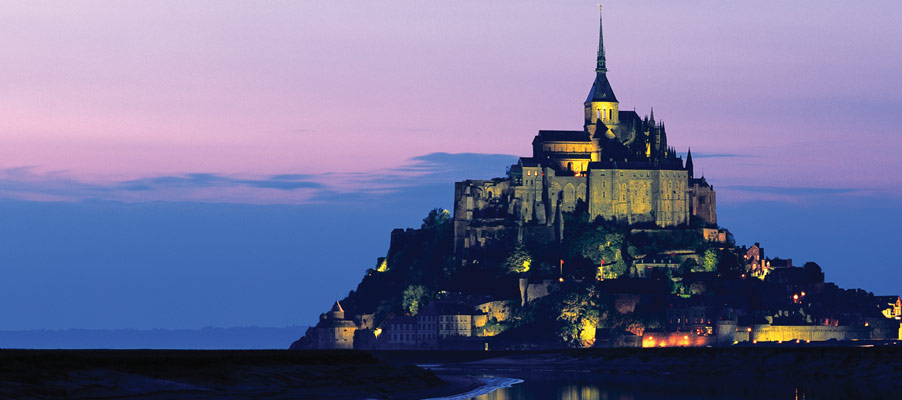 Overview
Toulouse, Sarlat-en-Perigord, Saumur, Crepon, Paris
Experience the beauty, allure, and hospitality of provincial France at an easy pace and in a unique style on this 15-day small group tour. Set out from Toulouse to discover the rich history of Carcassonne and Albi with its Toulouse-Lautrec Museum. During a three-night stay in the medieval gem of Sarlat, see Lascaux IV's cave paintings, cruise the Dordogne River, and tour cliffside Rocamadour. Saumur offers a picturesque base for a three-night Loire Valley sojourn, with visits to a winery and the impressive Chenonceau château. Traveling to Normandy for a three-night stay, tour the renowned Mont-St-Michel abbey. See the 1,000-year-old Bayeux Tapestry and visit Caen's Memorial Museum. A poignant day's touring includes Normandy's D-Day Landing Beaches and the American Cemetery. Walk through Monet's famed Giverny gardens, then get acquainted with enchanting Paris during a two-night stay. Savor more time in the "City of Light" with an optional 3-day/2-night post-tour extension.
Cost: $5,195
Odysseys Unlimited
Activity Level: Moderate Activity
Odysseys Unlimited will waive the $200 per person penalty associated with tour deposits.
Each guest's $500 deposit will be fully refundable up until the final payment due date: 95 days prior to tour departure.
Book this Tour
STEP 1
Download the tour Reservation Form here. This tour is booked quickly, so sign up early to reserve space.
STEP 2
Enclose a check or provide credit card information for $500 per person, per tour, as a deposit for the selected tour. Make check payable to Odysseys Unlimited. Deposits are provisional and fully refundable pending your acceptance of final brochure terms.
STEP 3
Fax 310-209-4271, email travel@alumni.ucla.edu, or mail to:
Odysseys Unlimited, Inc.
Attn: Special Interest Groups
One Newton Place
275 Washington Street, Suite 300
Newton, MA 02458
A brochure will be mailed to you as soon as it is available.
Please provide your mailing address so we can send the brochures you request. Note that most brochures are not available until six to ten months prior to departure. If the brochure is not yet available, you will be added to a list and will receive the brochure as soon as it becomes available.