Island Life in Ancient Greece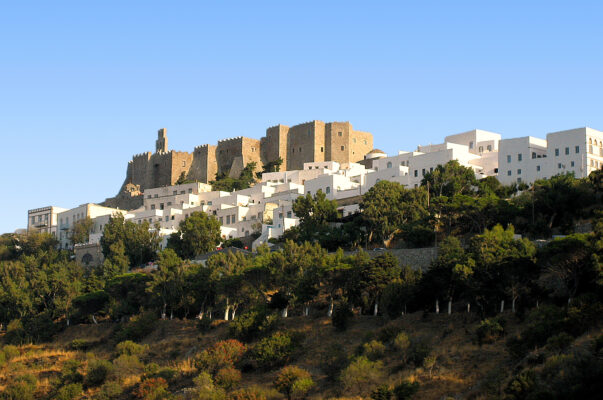 Overview
Athens, Mykonos, Pátmos, Rhodes, Santorini, Epidaurus
Le Bougainville
Journey to the cradle of Western civilization and the classical world on our comprehensive nine-day Aegean Odyssey. Explore the exquisitely preserved treasures and mythical landscapes of ancient Greece, uncovering layers of architectural history. Cruise to fabled halcyon islands from antiquity aboard the exclusively chartered, Five‑Star Le Lyrial. Our epic voyage calls on the islands of Delos, Mykonos, Pátmos, Rhodes and Santorini, including the Peloponnese Peninsula. Visit the extraordinary wonder of Meteora, where 14th- and 15th-century monasteries stand high atop soaring natural sandstone pinnacles. Walk through the fabled Lion Gate of legendary Mycenae and explore the monumental ruins of the Sanctuary of Asklepios of Epidaurus. Enjoy guided tours in these storied destinations, visit up to eight magnificent UNESCO World Heritage sites and experience the time-honored traditions and delights of authentic Greek villages. Meet and engage with local residents who will discuss contemporary life on the islands of the Aegean Sea during the specially arranged Island Life® Forum. Extend your voyage with the Classical Athens Pre-Program and Oracle of Delphi and Antiquities of Thebes Post-Program Options.
Cost: From $4,895
Gohagan & Company
Activity Level: Moderate Activity
CANCELLATION FEES: Final payment due at least 95 days prior to departure. Cancellation fees and penalties apply as follows:


PRIOR TO DEPARTURE

96 days or more prior*

95-61 days prior

60-45 days prior

44-0 days prior

FEE

Full refund

50% of program price

75% of program price

100% of program price

*In the event of a cancellation between 45 and 96 days or more prior to departure, the refund will be by credit, usable on a future Gohagan & Company trip which commences on or before December 31, 2023. In addition, for all bookings, any applicable airline cancellation fees, optional excursion cancellation fees and administrative fees may apply.
Book this Tour
STEP 1
Download the tour Reservation Form here. This tour is booked quickly, so sign up early to reserve space.
STEP 2
Enclose a check or provide credit card information for $800 per person, per tour, as a deposit for the selected tour. Make check payable to Gohagan & Company. Deposits are provisional and fully refundable pending your acceptance of final brochure terms.
STEP 3
Fax 310-209-4271, email travel@alumni.ucla.edu, or mail to:
Gohagan & Company
209 South LaSalle Street, Suite 500
Chicago, Illinois 60604-1446
A brochure will be mailed to you as soon as it is available.
Please provide your mailing address so we can send the brochures you request. Note that most brochures are not available until six to ten months prior to departure. If the brochure is not yet available, you will be added to a list and will receive the brochure as soon as it becomes available.