Norwegian Fjords & Midnight Sun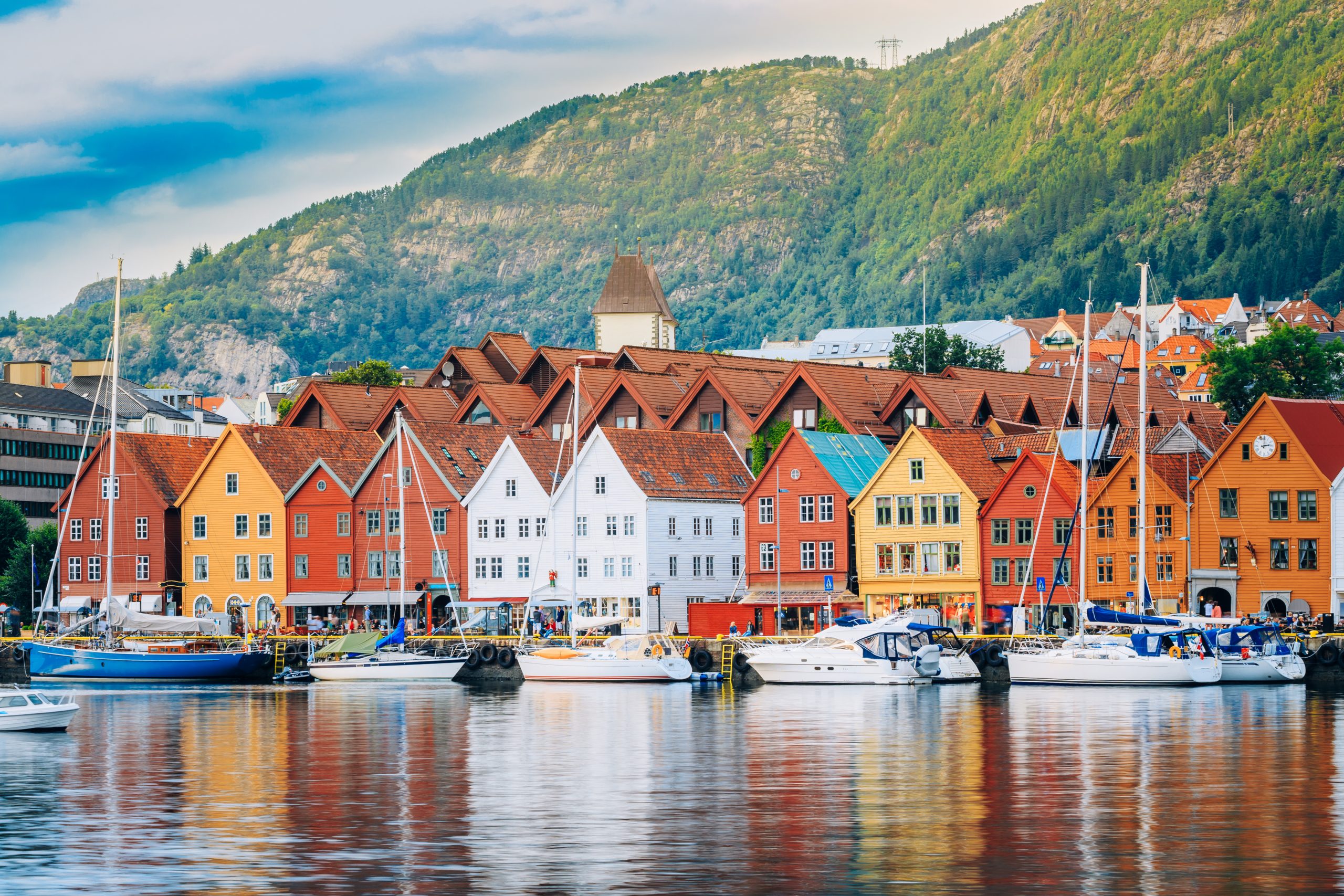 Overview
Oslo, Bergen, Tromsø
Get set for an amazing adventure in Norway, one of the world's most beautiful countries. On this nine-night, small group journey, delight in first-class stays in cosmopolitan Oslo, enchanting Bergen and far northern Tromsø above the Arctic Circle. Like a little bit of heaven on earth, Norway's sublime landscapes of lush fjords and snowcapped mountains will take your breath away. Thrill to spectacular scenery on the famed Flåm and Bergen Railways, and cruise through the pristine, glacier-carved Aurlandsfjord. You'll also experience the phenomenon of the midnight sun, northern Norway's endlessly golden summer sky! Delve into fascinating facets of Norwegian history and culture, including skiing, seafaring, the impressive art of Edvard Munch and the Hanseatic heritage of Bergen's colorful wharf, a UNESCO World Heritage site. Plus, discover what life above the Arctic Circle is like as you visit a dogsledding kennel, learn about the traditions of the indigenous Sami people and tour a botanical garden.

Cost: $4,995
AHI Travel
Activity Level: Moderate Activity
Any cancellations made 90 days or more prior to the trip departure date will receive a full refund.
Book this Tour
STEP 1
Download the tour Reservation Form here. This tour is booked quickly, so sign up early to reserve space.
STEP 2
If you wish to pay your $600 per person deposit by check, make check payable to AHI Travel. If you wish to pay your $600 per person deposit by credit card, you will be asked to submit those credit card details after the reservation request form has been received. AHI Travel will contact you to discuss deposit payment within one business day of receiving your reservation request in their office.
STEP 3
Fax 310-209-4271, email travel@alumni.ucla.edu, or mail to:
AHI Travel
International Tower – Suite 600
8550 W. Bryn Mawr Avenue
Chicago, IL 60631
A brochure will be mailed to you as soon as it is available.
Please provide your mailing address so we can send the brochures you request. Note that most brochures are not available until six to ten months prior to departure. If the brochure is not yet available, you will be added to a list and will receive the brochure as soon as it becomes available.