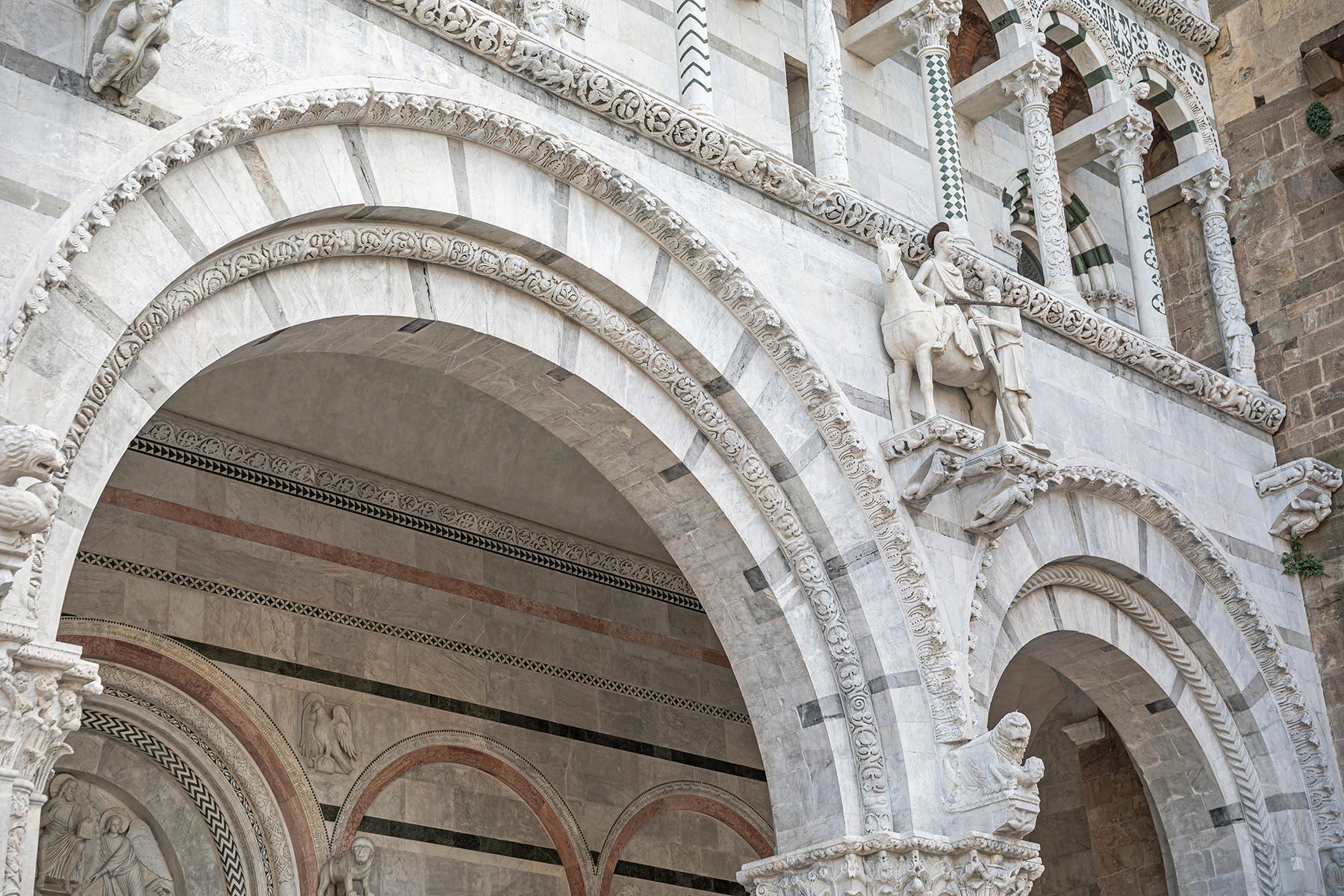 Overview
Lucca, Montecarlo, Pisa, Carrara, Portovenere, Cinque Terra
Uncover the indelible wonders and lure of Tuscany on this enriching seven-night journey. From our base in medieval Lucca, daily excursions offer serendipitous moments and inspiring relics, unrivaled beauty and cultural treasures. In Pisa, delve into maritime history and stand in the shadow of the renowned Leaning Tower in Miracle Square. Stroll the harmonious grounds of a centuries-old villa, and visit Carrara, where Michelangelo chose ivory marble for his masterpieces. While exploring Lucca, note its trove of antique architecture, including the exquisite façade of the Church of San Michele, and journey to the picturesque Cinque Terre to bask in the splendor of this storybook landscape. Enjoy a gentle cruise, feasting your eyes on the villages of Manarola and Vernazza, followed by a memorable seaside lunch. Plus, enjoy a captivating Italian opera performance and sip locally produced wines at a countryside vineyard. This handcrafted, small-group program features a first-class hotel and an extensive meal plan, complemented by wine with dinner.

Cost: $3,395
AHI Travel
Activity Level: Moderate Activity
Book this Tour
STEP 1
Download the tour Reservation Form here. This tour is booked quickly, so sign up early to reserve space.
STEP 2
If you wish to pay your $600 per person deposit by check, make check payable to AHI Travel. If you wish to pay your $600 per person deposit by credit card, you will be asked to submit those credit card details after the reservation request form has been received. AHI Travel will contact you to discuss deposit payment within one business day of receiving your reservation request in their office.
STEP 3
Fax 310-209-4271, email travel@alumni.ucla.edu, or mail to:
AHI Travel
International Tower – Suite 600
8550 W. Bryn Mawr Avenue
Chicago, IL 60631
A brochure will be mailed to you as soon as it is available.
Please provide your mailing address so we can send the brochures you request. Note that most brochures are not available until six to ten months prior to departure. If the brochure is not yet available, you will be added to a list and will receive the brochure as soon as it becomes available.