Bali, Singapore, Thailand & Angkor Wat
Almost Sold Out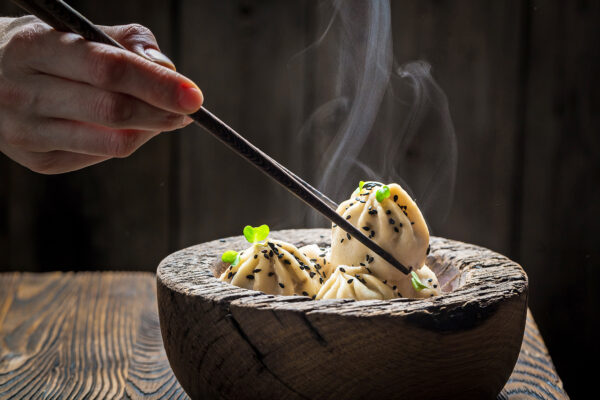 Overview
Singapore, Kuala Kangsar, Kanchanaburi, Bangkok, Ayutthaya, Siem Reap, Angkor Wat, Bali
Join us for a 12-night adventure to Southeast Asia, a land of stunning diversity and allure. Begin in Bali, then head to modern Singapore, experiencing its top attractions and landmarks. Visit the exquisite Gardens by the Bay and encounter Peranakan heritage during unique cultural demonstrations. Fly to Bangkok to witness authentic local life along the Chao Phraya River and klongs, the city's winding canals; plus marvel at ornate palaces and shrines. Venture to the early Siem capital of Ayutthaya before continuing the adventure in Cambodia. Here, explore remarkable Angkor Wat and other ancient temples, incredible sights to behold. Along the way, delve into each region's exciting food culture, and learn how to make traditional dishes. You'll enjoy first-class accommodations and an extensive meal plan, including wine with dinner, and expert local guides provide context and insight into these magical destinations.

Cost: $5,495
AHI Travel
Activity Level: Moderate Activity
Book this Tour
STEP 1
Download the tour Reservation Form here. This tour is booked quickly, so sign up early to reserve space.
STEP 2
If you wish to pay your $600 per person deposit by check, make check payable to AHI Travel. If you wish to pay your $600 per person deposit by credit card, you will be asked to submit those credit card details after the reservation request form has been received. AHI Travel will contact you to discuss deposit payment within one business day of receiving your reservation request in their office.
STEP 3
Fax 310-209-4271, email travel@alumni.ucla.edu, or mail to:
AHI Travel
International Tower – Suite 600
8550 W. Bryn Mawr Avenue
Chicago, IL 60631
A brochure will be mailed to you as soon as it is available.
Please provide your mailing address so we can send the brochures you request. Note that most brochures are not available until six to ten months prior to departure. If the brochure is not yet available, you will be added to a list and will receive the brochure as soon as it becomes available.