Wonders of the Galápagos Islands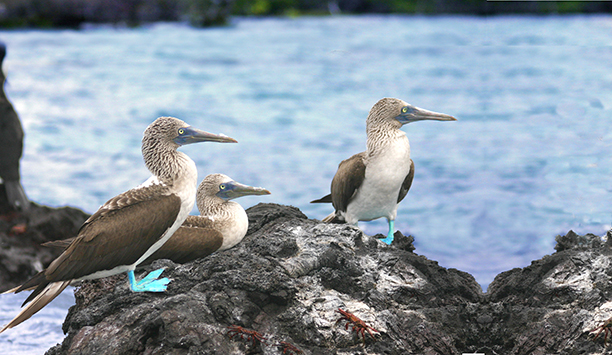 Overview
Quito, San Cristobal, Genovesa, North Seymour, Fernandina, Isabela, Santa Cruz, Guayaquil
Silver Origin
Immerse yourself in the unique ecosystems that inspired Charles Darwin with an extraordinary cruise aboard the intimate, all-suite Silver Origin. This exquisite 6-star ship was designed specifically to navigate the hard-to-reach Galápagos archipelago and features a team of expert Ecuadorian guides, Zodiacs, and unparalleled luxury—including butler service and authentic regional cuisine. Visit 8 islands to observe exotic birds, reptiles, mammals, and plants. Extend your journey with the Quito Pre-Program and Machu Picchu and the Sacred Valley Post-Program Options.

Cost: From $13,995
Gohagan & Company
Activity Level: Active
Book this Tour
STEP 1
Download the tour Reservation Form here. This tour is booked quickly, so sign up early to reserve space.
STEP 2
Enclose a check or provide credit card information for $1,000 per person, per tour, as a deposit for the selected tour. Make check payable to Gohagan & Company. Deposits are provisional and fully refundable pending your acceptance of final brochure terms.
STEP 3
Fax 310-209-4271, email travel@alumni.ucla.edu, or mail to:
Gohagan & Company
209 South LaSalle Street, Suite 500
Chicago, Illinois 60604-1446
A brochure will be mailed to you as soon as it is available.
Please provide your mailing address so we can send the brochures you request. Note that most brochures are not available until six to ten months prior to departure. If the brochure is not yet available, you will be added to a list and will receive the brochure as soon as it becomes available.