Dutch Waterways Featuring Floriade II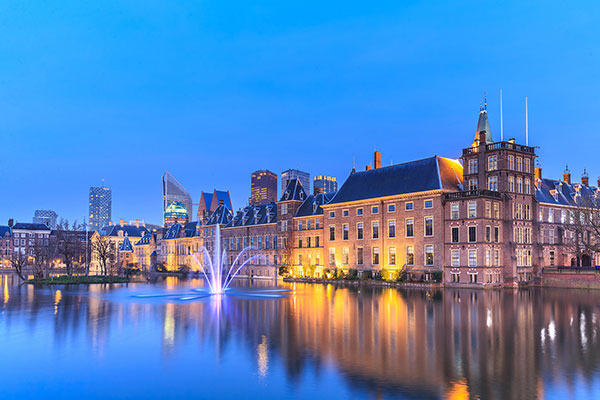 Overview
Amsterdam, Delft, Zeeland Coast, Bruges, Antwerp
Amadeus Silver II
Glide through the waterways of the Netherlands and Belgium during a seven-night cruise and discover Old World cities, picture-perfect towns and centuries of history and culture. This journey aboard an exclusively chartered, first-class river ship features included excursions in Amsterdam, where a special canal cruiser takes you through tree-lined canals to see the city's highlights: the serene village of Giethoorn, where charming Dutch houses can be reached only on foot or by boat, and Antwerp, which has an impressive medieval cityscape. The rest of the trip is of your own design: choose from a selection of included excursions in other ports, which range from cycling to exploring art museums to chocolate tasting to, of course, tiptoeing through tulips. There is no supplement for solo travelers, but limited in availability.

Cost: From $3,095
AHI Travel
Activity Level: Mild Activity
Any cancellations made 90 days or more prior to the trip departure date will receive a full refund.
Book this Tour
STEP 1
Download the tour Reservation Form here. This tour is booked quickly, so sign up early to reserve space.
STEP 2
If you wish to pay your $600 per person deposit by check, make check payable to AHI Travel. If you wish to pay your $600 per person deposit by credit card, you will be asked to submit those credit card details after the reservation request form has been received. AHI Travel will contact you to discuss deposit payment within one business day of receiving your reservation request in their office.
STEP 3
Fax 310-209-4271, email travel@alumni.ucla.edu, or mail to:
AHI Travel
International Tower – Suite 600
8550 W. Bryn Mawr Avenue
Chicago, IL 60631
A brochure will be mailed to you as soon as it is available.
Please provide your mailing address so we can send the brochures you request. Note that most brochures are not available until six to ten months prior to departure. If the brochure is not yet available, you will be added to a list and will receive the brochure as soon as it becomes available.