Distant Dreams to Reality: Experience the World With Alumni Travel
I
magine yourself strolling through a city in Vietnam as French-accented buildings cast silhouettes onto the busy streets strewn with merchants and motorbikes as you eventually find yourself in the cascading nature and waterscape of Ha Long Bay. Or visualize yourself floating through brisk Antarctic air as you sail from Ushuaia to Antarctica, staring off your cruise ship, taking in the pristine wilderness of Earth's last frontier. Or maybe picture yourself walking through the provincial French countryside in Monet's famed Giverny gardens and then getting acquainted with Paris as you take in the City of Lights.

In the last two years, the concept of travel became as foreign as these lands we hope to one day see, but as the world opens up, traveling is closer to becoming a reality. The best part about dreaming of these places is that UCLA Alumni Travel can help you plan these trips with ease. Established in 1941, Alumni Travel has expert tour professionals to aid you with worry-free travel from beginning to end, and on most tours you're accompanied by a UCLA professor who provides educational insights for your journey. Your experience includes 4- to 5-star accommodations and little concern about what to do, what to see and how to get there. With Alumni Travel, you can also see the world with like-minded, friendly Bruin travelers, where your past shared experiences lends itself to creating new memories and lasting friendships. These Bruin travelers will tell you why they travel and why they choose to do it with UCLA time and again.
WHY TRAVEL?
To some it's about taking a break from the mundane, escaping to see life through a new perspective. For Linda and Charles '62 Philipps (five trips with Alumni Travel), they "travel to broaden our horizons and better understand the world we live in."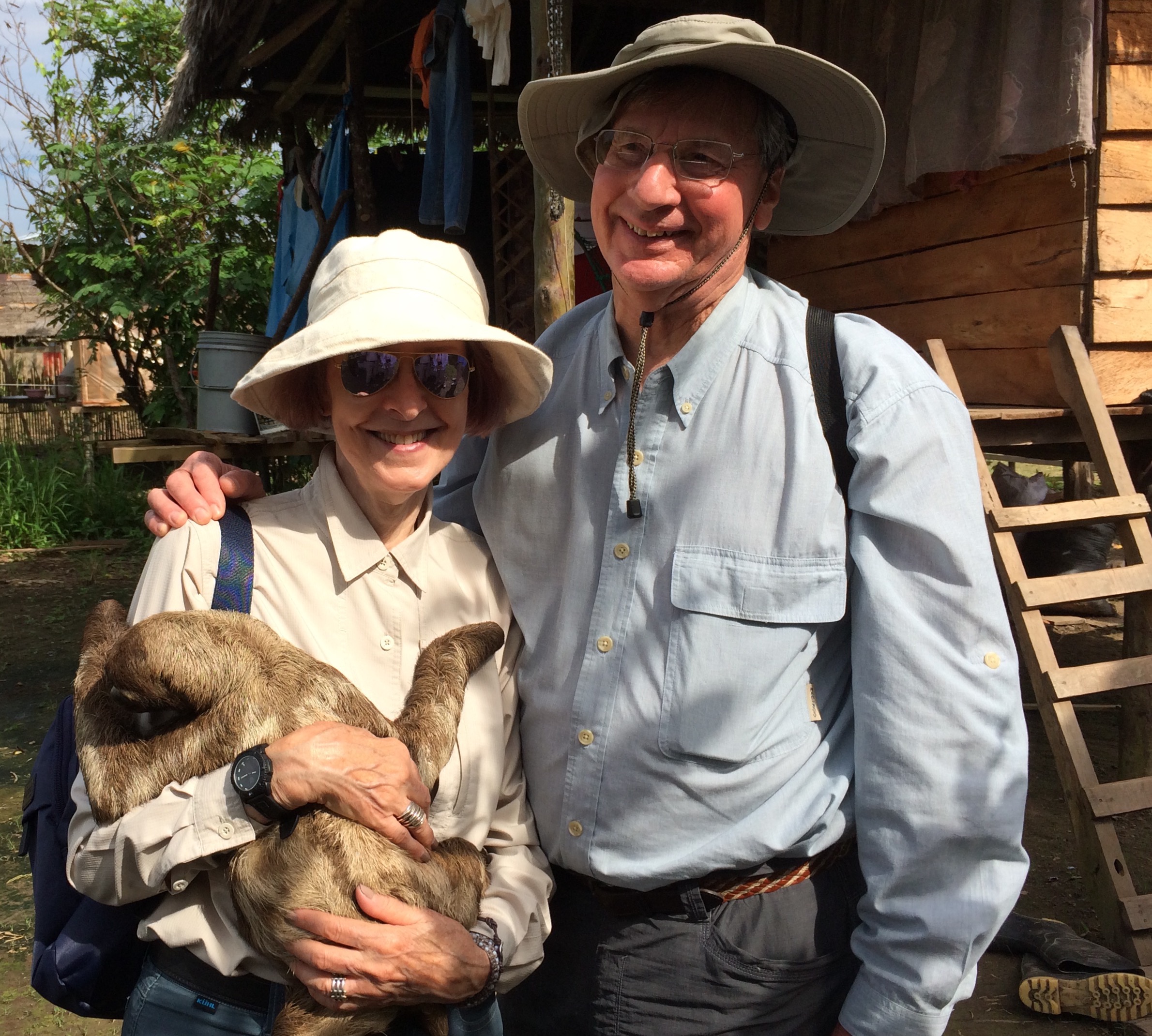 They explain, "We enjoy connecting with people from other cultures and sharing our experiences with them and other alumni. We have forged lasting relationships with some of the alumni." Building these connections is made easier during travel where the shared experience brings forth a curiosity about others and an openness to engage. These moments of interaction can turn into lasting memories because of where we go and whom we're with.
For Judy and Bob '74 Woolsey (16 past trips and two upcoming), traveling is something that "provides us with the personal experiences associated with other cultures, and we have been fortunate to experience how they differ from our own.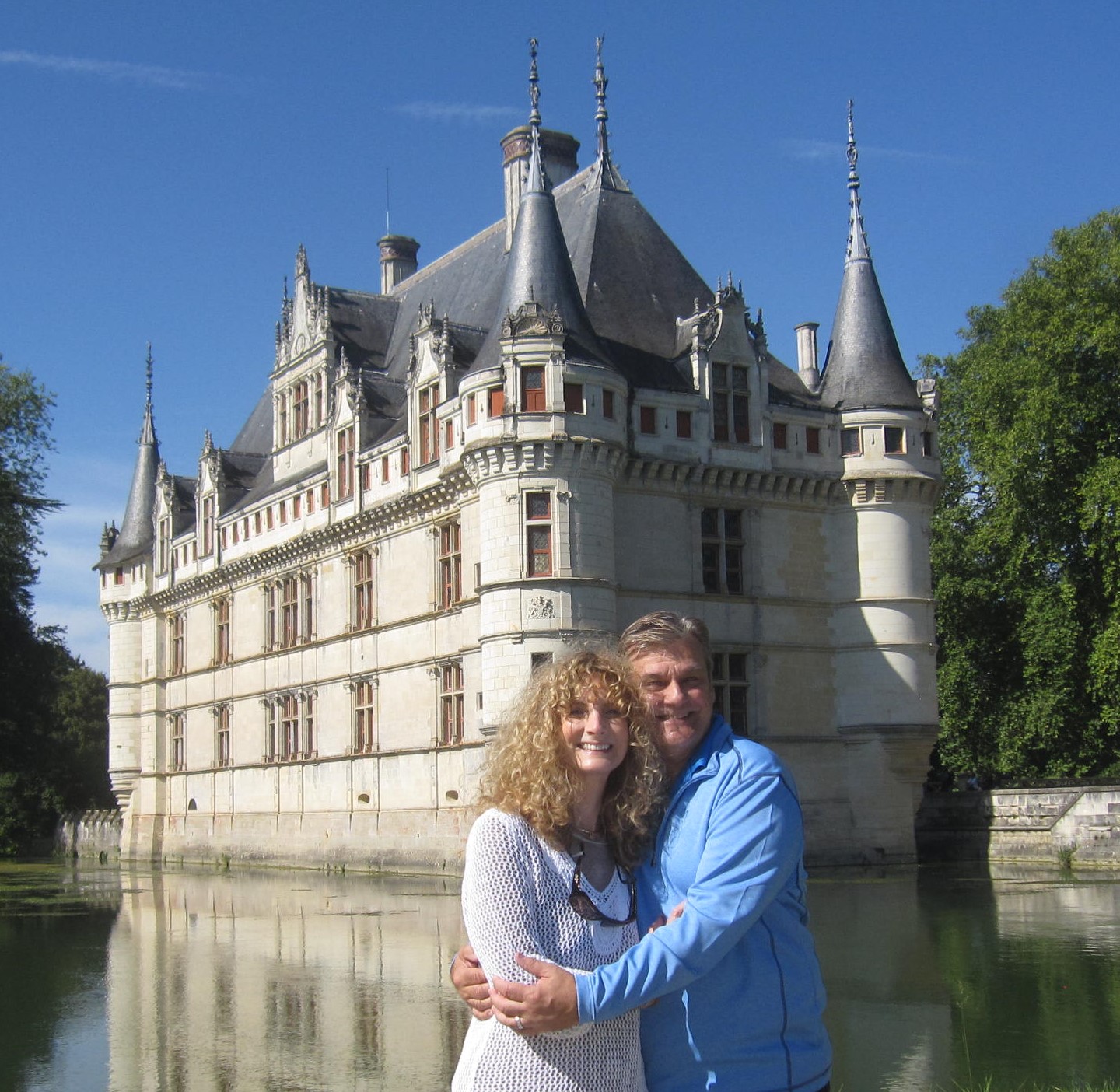 Traveling isn't just about getting away from what you know, but getting to know what is away in the unfamiliar and the unknown. It's not only an exploration of a destination, but insight into oneself, the world we live in and what we want to learn. When it's all said and done, these moments and memories are brought back home to become a part of you. In most cases, the memories last longer than anything you may have bought on the trip.
THE WORLD IS YOUR CLASSROOM
Exploring and understanding are at the core of why people like Tu-Chen Chiang '84 and Dean '82, M.S. '85 (one trip taken and one booked for 2023) travel. They enjoy being able to experience other cultures and histories. Dean says, "I'm a big fan of history so learning is a big part of travel."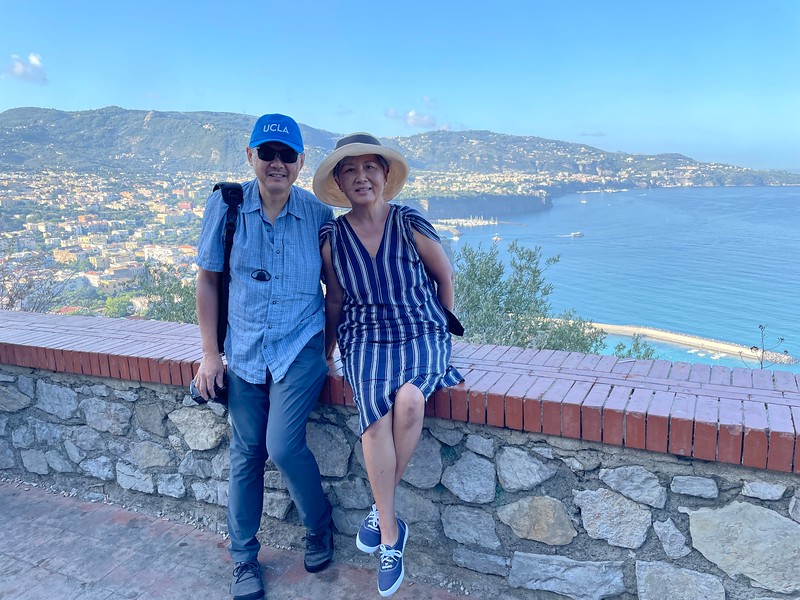 As a historical enthusiast, Dean and other members of his tour benefitted from having a world class professor guide them through their journey on the Amalfi Coast. In the company of Professor Kathryn Morgan from the UCLA Department of Classics, they were able to experience Naples, Pompeii and the Isle of Capri through rich details and knowledge that goes beyond a normal tour.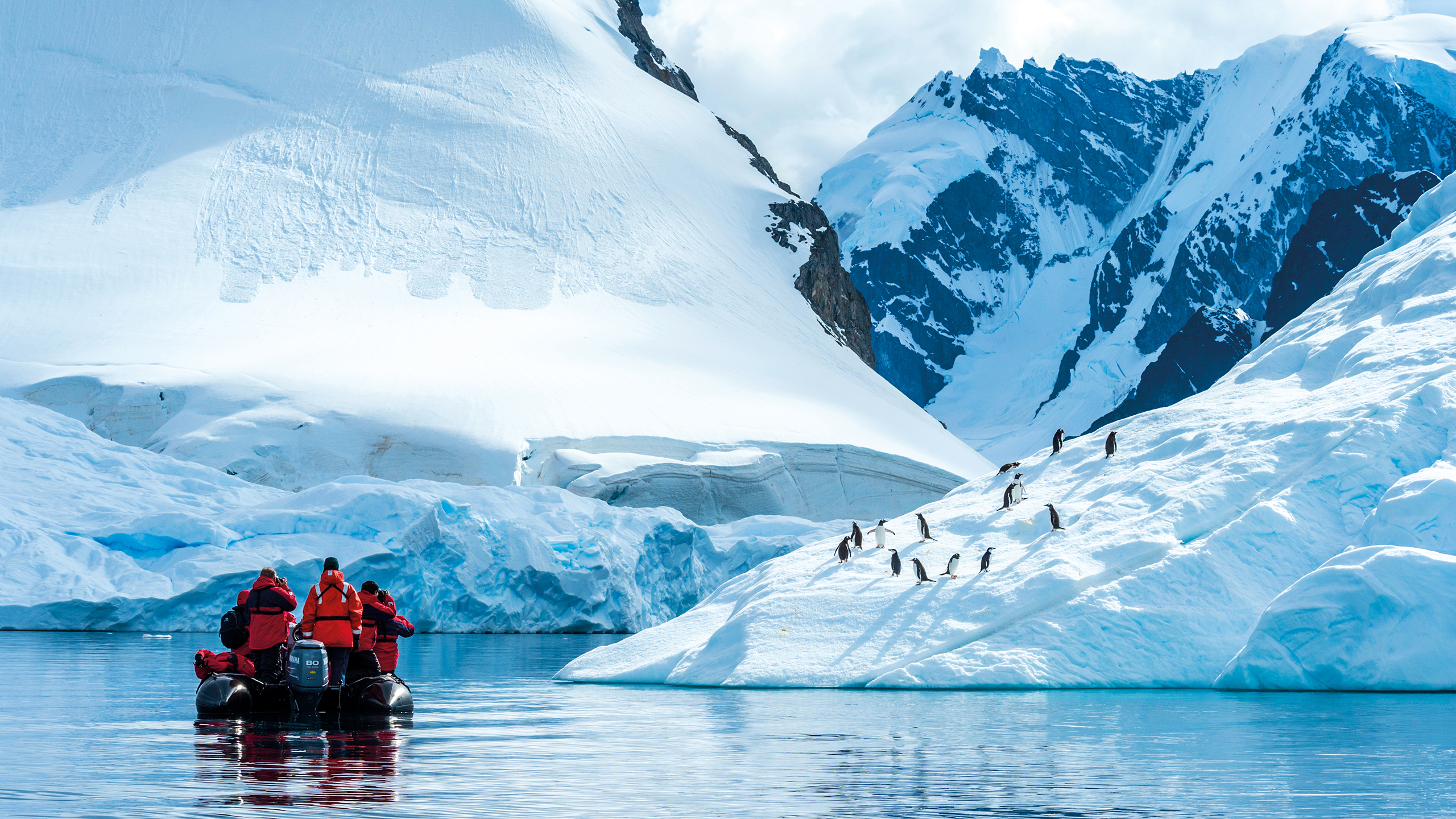 One of the many benefits of going with Alumni Travel is getting to learn from UCLA professors as they guide you through the history, biodiversity or geology of your destination. The Woolseys advise that when traveling with an accompanying professor, "Ask the questions you want to ask. You will find them to be an incredible source of information about the sites and cultures you are visiting."
Professors offer a wealth of stories and facts that go beyond what you can quickly read online or what typical guides will present. Some examples of this are:
Ravello is known for its annual music festivals
Amalfi is one of the most significant medieval trade and mercantile centers
Positano is the classic town of pastel-colored houses and shops ascending up the side of coastal cliffs
Pompeii and Herculaneum are two of the ancient Roman cities destroyed by the eruption of Vesuvius in 79 A.D.
There are Three classic Greek temples at Paestum
Travel Made Easy
Another benefit of using Alumni Travel is the level of care and organization that the staff ensures with every trip. After the Chiangs' first trip with Alumni Travel to the Amalfi Coast, they marveled at how hassle-free and wonderful the tours were, how they were able to experience "a safe and comfortable trip during the pandemic." They said most, if not all of the minutiae associated with planning were taken care of, such as flights, lodging, meals and places to see. Linda and Charles Philipps agree saying, "It takes the guesswork out of travel by sourcing knowledgeable tour directors and local guides, and creating an itinerary and activities that highlight the area and maximize your experience of a new culture."
These tours are structured to optimize for time and experience, but there is also opportunity to explore freely and through expert recommendations. The Woolseys recall, "We had very memorable activities and a great effort from Alyson Beckman, our accompanying UCLA tour host." They explain that "due to her persuasion and encouragement, we participated in a helicopter tour to the local Alaskan glaciers that will forever be one of our special memories." Each tour has its plans and itineraries, but by engaging with the guides and tour group, which is usually a small size of around 24 people, these moments become personalized experiences that grow into irreplaceable memories.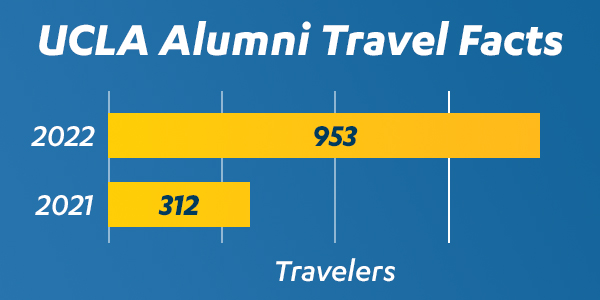 Let Alumni Travel ease your concerns as you turn that dream into reality with your next vacation. Perhaps that place will be a 12-night adventure on a Journey to Southern Africa or perhaps an exploration of New Zealand as you find your way through the Land of Long White Cloud? If you're seeking a comfortable, educational, enjoyable experience with Bruins, just choose your destination and Alumni Travel will help take care of everything else.

Visit UCLA Alumni Travel to learn more.
310-206-0613
Open Monday – Friday
Hours: 8 a.m. – 5 p.m.
---
Recent Articles