Bruin-Owned Businesses: Fitness and Wellness 2
N
ow, more than ever, we've discovered the importance of self-care and prioritizing our mental and physical health. The sequel to this Bruin-owned business series features several organizations that offer fitness and wellness-related products and services, geared to inspire a healthier, happier you.
---
CEO/Founder: George Takahashi '59, M.A. '61
Phone: 310-463-5119
Location: 1466 S. Westgate Ave., Los Angeles, CA 90025
Email: help@wlakarate.org
Website: https://wlakarate.org
Social: @westlosangeleskarate
About:
West Los Angeles Karate School has been a unique community resource for nearly 40 years. In fact, this martial arts school was one of the first in this part of Los Angeles. We provide instruction in traditional Japanese style Shotokan Karate. Each of our instructors has trained in this style for over 20 years. Instructors teach on a volunteer basis and all dues go to pay for our facility rental. Our program is geared toward teenagers and adults. Beginning students are given individual attention for the first few classes to familiarize them with some of the basics prior to joining a class. We train in a large, well-lit and ventilated room with a clean wood floor and a high ceiling. Visitors are always welcome.
Review:
"This school is a hidden gem. Because it's now part of the Westside YMCA, the monthly tuition is far less than any other dojo around and includes all other classes and services the Y offers (gym, pool, etc). The four regular instructors are patient, master practitioners. They're also volunteers meaning they're teaching because they love the art, not to turn a profit. In addition to them, the class includes another eight to 12 black belts who generously offer pointers, suggestions and encouragement to junior students. If the class doesn't show up in the Y's schedule, don't let that dissuade you (it wouldn't be a hidden gem if it was easy to find). Just show up at the scheduled class time. You'll feel welcomed and it won't take long before you feel part of the community." - Jonathan P.
CEO/Founder: Kiiyonna Jones, M.S.N. '08
Phone: 562-804-0000
Location: 10242 Rosecrans Ave., Bellflower, CA 90706
Email: luxebeautystaff@gmail.com
Website: https://www.luxebeautyandwellness.com
Social: @luxebeautyandwellness
About:
Luxe Beauty and Wellness Boutique is a premier aesthetic and wellness boutique in Bellflower, California. We specialize in permanent make-up, aesthetic injectables and other wellness services. In a serene environment, Luxe Beauty and Wellness also offers IV infusions including vitamins, minerals and other nutrients tailored to your individual needs. Our goal is to focus on encouraging our clients to feel beautiful inside and out. It is our priority to support you on your journey of looking and feeling your best.
Review:
"This place is amazing! A friendly professional staff of young women who are kind and welcoming. It's clean, modern and decorated beautifully creating a luxurious comfortable environment. I get the chocolate Brazilian wax, it leaves your skin feeling soft and smelling sweet with no irritation afterward. I recommend this boutique for all of your aesthetic needs." - Tywonia H.
CEO/Founder: Ythy Farnsworth '10
Phone: 562-598-8585
Locations: California Studios in Long Beach, Laguna Niguel (2), Newport Beach, Tustin, Orange
Email: longbeach@livemetta.com
Website: https://livemetta.com
Social: @livemettapilates
About:
At LiveMetta we think "wellness" is as simple as being grounded in the present moment. Everything that you do from a wellness perspective should have the intention of helping you spend as much time there as possible. To do so, you must take care of your body and mind but also foster a sense of connectedness to the world around you. While yoga and Pilates are incredibly useful practices, there is a lot more to the picture. A loving-kindness mindset is a beautiful place to start. We want to help you be the strongest version of yourself so that when the stressors of life are at their highest, you're still able to tap into that sense of equanimity and weather the storm. That is wellness to us.
Review:
"Simply the best Pilates studio ever. The trainers are committed to your fitness, health and safety. My favorites are Susan and Gabby. They both ensure that my time is invested. My body is now pain-free and developing. My balance is improving. Private sessions with Susan are simply the best!" - Gregory D.
CEO/Founder: Sharon B. Uy '06
Phone: 818-860-1569
Location: 14724 Ventura Blvd., Suite 1000, Sherman Oaks, CA 91403
Email: arttherapywithsharon@gmail.com
Website: https://www.sharonuy.com
Social: @aparigraha_art
About:
Sharon B. Uy offers psychotherapy sessions rooted in creativity, mindfulness, body awareness and spirituality. Uy is a licensed marriage and family therapist specializing in art therapy and sensorimotor psychotherapy, with a private practice in Sherman Oaks. Using the client's innate capacity for creative expression and spiritual insight, she specializes in guiding her clients toward personal freedom from self-limiting patterns.
Review:
"Utilizing art therapy, holistic movement and authentic interactions, Sharon makes it easy for clients to tackle difficult subjects. She brings her extensive knowledge of the mind-body connection to the work, without it ever feeling flighty and 'out there.' Her humor and humanity always shine through." - Jenni W.
Co-Founder: Brianna Bitton '14
Location: 11740 San Vicente Blvd., Suite 109-333, Los Angeles, CA 90049
Email: hello@opositiv.com
Website: https://opositiv.com
Social: @opositivwellness
About:
Women's health vitamins with results. At O Positiv, we noticed the gap in the women's health industry, so we set out to create custom, innovative formulas to address what women really need. Our vitamins are created with science-backed ingredients that keep you feeling your best.
Review:
"These work better than any that I've tried (and I've tried many). Easy, smooth flow on a regular basis. I'm on my second jar. I thought something was wrong because I lost about 10 lbs. within the last month. I just wasn't thinking about food. All of a sudden my appetite improved and I remembered that I forgot my gummies for about four days. Wow! That's when I realized that definitely helped me lessen my appetite! Give them a try ... be patient!" - Dawn L.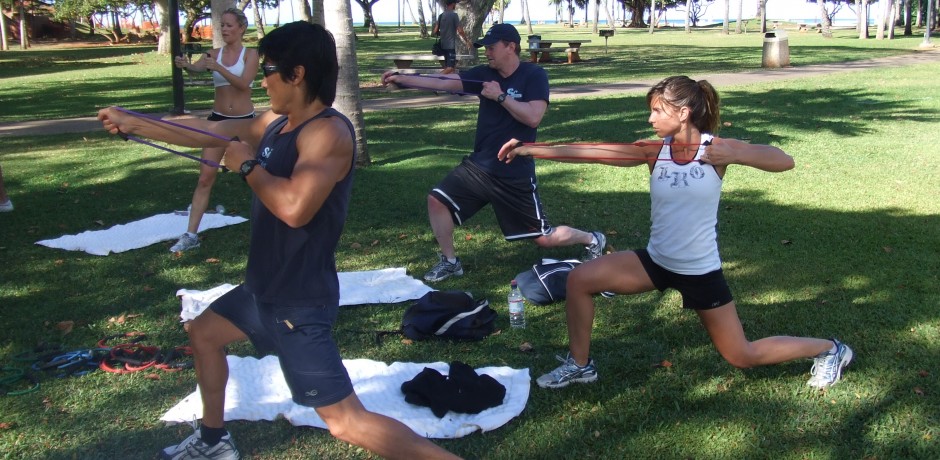 CEO/Founder: Sonki Hong, Cert. '04
Phone: 310-260 2518
Location: 1112 Montana Ave. Suite 810, Santa Monica, CA 90403
Email: info@sonkifitness.com
Website: https://www.sonkifitness.com
Social: @sonki.fitness
About:
Sonki Fitness is one of the most successful and longest-running boot camps in the world, created by a five-time World Fitness Champion and former U.S. Army Captain Sonki Hong. What makes it unique and special is that the program uses a positive and fun approach to inspire clients to get in top shape in beautiful outdoor settings. Sonki created the program based on his experience working with people from all walks of life, so it really is designed for ALL ages and levels. Regardless of what kind of shape you're in, you get to push at your own pace within your limitations, so you learn to push your own boundaries without feeling judged or pressured to keep up with others. The workouts vary, so you never get bored doing the same thing over and over. And the environment is very friendly, positive and supportive with everyone encouraging one another. Many people have called it a "life-changing experience" and "the best workout they've ever done." When you're in his program, you feel like you have a personal coach who genuinely cares about your health and well-being. Over 5,000 clients have successfully graduated from the program since 2002. Currently, our classes are in Santa Monica and Playa Vista.
Review:
"Sonki creates a motivating and safe working environment! His workout pushes you no matter where you are in your fitness journey. He and the Sonki Fitness trainers challenge and support all of his clients and offer alternatives to workouts to best fit where you are physically. It is a great workout class and is 100% outdoors!" - Ashley Jay S.
Co-Founder: Howie Baral '80
Email: howie@chairyogaonline.com
Website: https://www.chairyogaonline.com
Social: @chairyogaonline
About:
Waiting at an airport terminal, a train station, a bus stop, a ferry terminal, really so many places... we spend that time waiting and sitting. Let us instead use these few minutes to do mindful movements to help invigorate the body, mind and spirit. All ages and all abilities will benefit from movement with Chair Yoga Online sequences.
Review:
"I love how Chair Yoga allows me to move and accommodates everyone with different abilities."- Flora
Co-Founder: Cameron Bunce, MBA '14
Phone: 858-352-6085
Location: 8657 Villa La Jolla Drive, La Jolla Village Square, 121B, La Jolla, CA 92037
Email: lajolla@mygym.com
Website: https://www.mygym.com/lajolla
Social: @mygymlajolla
About:
My Gym was born out of our passion to teach children in a fun, physically engaging environment. We delighted in seeing children's eyes light up for all those incredible milestones, from the tentative first steps to tumbling down soft mats. Sharing the parents' excitement at their children's accomplishments was the high point of our day.
Review:
"Our time at MyGym La Jolla has been the best part of our week! I've been bringing my one-year-old to this location since June and he gets so excited when he sees where we are going. The owner and staff members are so kind, patient and enthusiastic with the kids. The classes are the perfect balance of free play and organized skill practice/activities. There is truly something for every kid at every developmental level here. And my son takes the best nap afterward, which is so nice when you have a toddler! We love MyGym and can't wait for our next class!" - Jamie L.
CEO/Founder: Glenna Tolbert '85
Phone: 424-355-0344
Location: 240 S. La Cienega Blvd., Suite 250, Beverly Hills, CA 90211
Email: help@wlakarate.org
Website: https://drglennatolbert.com
Social: @tolbertcenterforrehabandwellness
About:
The Tolbert Center for Rehabilitation and Wellness, founded by Glenna Tolbert, M.D., Q.M.E., is a Los Angeles-area state-of-the-art medical facility specializing in using non-surgical and minimally invasive techniques and procedures to help people enjoy long-term pain relief. Our vision is to restore quality of life and wellness, and optimize our patients' ability to function.
Review:
"Five stars is not even close to enough! I am seven years out from breast cancer, the formal treatment stopped cancer, but the other side-effects of the treatment are nightmarish. Dr. Tolbert has helped me manage to get through the treatment and start the process of getting my post-treatment body back in balance. Her investigative approach to my individual issues has gotten me MUCH better results than anything I was getting from my 'traditional' doctors. I am also pleased with her patience, humility and knowledge - I don't feel rushed or dismissed. She answers my questions and appreciates my desire for a correction of my issues (not just symptom management)." - Debra H.
Co-Founder: Lizzie Brown, Exp. MBA '24
Location: Venice Beach, California
Email: team@yogawakeup.com
Website: https://www.yogawakeup.com
Social: @yogawakeup
About:
The snooze button has been wrecking our sleep and our mornings for far too long. Enter Yoga Wake Up, the first-ever Yoga Alarm Clock that teaches you to wake up the right way — with yoga! Yoga Wake Up has hundreds of sessions, and two dedicated series created to teach you how to have your best morning yet.
Review:
"I love this app. I have chronic health issues and wake up in a lot of pain each day. This app is such a positive way to start my day. You can pick from tons of 'wake-ups.' Some are just meditations and a little movement, others have stretching and restorative yoga poses you can do in bed as you wake up. Then others get you up and do standing yoga poses right next to your bed. They all have different themes and vary in length so you can choose what's right for you each day. For someone who has a tough time getting out of bed each day, this has been a game changer. I highly recommend this app." - Tilly55.
CEO/Founder: Maya Bitton, LL.M. '08
Phone: 818-633-6728
Email: MonsoonMayaM@gmail.com
Website: https://www.monsoonmaya.com
Social: @MonsoonMayaMeditation
About:
Maya is a Chopra-certified meditation teacher who conducts meditation sessions and workshops (in-person and virtual) for individuals and groups. Her teachings include both theory and practical tools, utilizing The Ways of MAYA: Meditation, Affirmations, Yogic-breath and Awareness.
Review:
"I have been thinking of the qualities of a daily meditation practice for a long while. I tried guided meditation and other forms of meditation, and I kept struggling with it. When I met Maya Bitton and heard of the principles of Primordial Sound Meditation, I understood I needed to try this method. What I like about this technique is that the personal mantra acts as a clearing for the mind. You play it over and over in your head, it takes the space of other thoughts, and eventually, the mind can zone out of, or transcend thought, connecting us to the silence that is already there inside us. I found this most helpful. Having a one-on-one teacher is very helpful in learning the technique, and Maya is a knowledgeable guide and an usher into this practice." - Hilla
CEO/Founder: Angelica Singh '98
Phone: 773-769-7217
Location: 4050 N.E. Broadway St., Portland, OR 97232
Email: info@embodyingyourcurriculum.com
Website: https://www.embodyingyourcurriculum.com
Social: @theembodimentprocess
About:
Embodying Your Curriculum is an online course that equips faculty and students with pedagogies to address overwhelm during a time of unprecedented change in education. Amidst political demonstrations, racial injustice and an international pandemic that has hit the U.S. hard, our students and faculty are experiencing more anxiety, mental health challenges and feelings of overwhelm than ever before. Embodying Your Curriculum is a modern, innovative approach to increasing faculty productivity and boosting student retention. It combines trauma-informed pedagogies and mental health neuroscience to teach practical solutions that will retain faculty, retain students, increase the value of your classroom and create a lasting relationship with students who will feel deeply connected to the university, even as alumni.
Review:
"Professor Chari's unique and genuine style of teaching is unlike that of any professor I have had the opportunity of learning from before. I continue to be amazed at her ability to lead us in connecting with the creative and intellectual parts of ourselves and combining rather than separating these parts. I also greatly admire her commitment to encouraging us to engage with the political, through our stories and writing, and those of others. It has been an incredible honor and such a wonderful opportunity to be able to take this class with Professor Chari, and I do believe every student should have the opportunity to take a class from her – thank you." - Namratha S.
Co-Founder: Kevin Chu, MBA '19
Phone: 800-899-3450
Location: 375 W. Victoria St., Gardena, CA 90248
Website: https://masteryfitness.com
Social: @mastery_fitness
About:
Mastery Fitness is an innovative facilities services provider, delivering full-lifecycle gym builds and consulting services for residential and commercial gym design. In this changing industry, we are contributing to the disruption of the "traditional" equipment lease model. So whether you're a large spin studio, boutique hotel or a fitness-minded individual, Mastery Fitness has you covered.
Review:
"I have had such a wonderful experience dealing with the folks at Mastery Fitness. I purchased a refurbished Precor Elliptical machine and I absolutely love it! Kevin was so attentive and took the time to help me find the right machine, and then spent time going over all the features with me. He also delivered the machine to my house and I live very remotely. I can tell that he does quality work and really cares about his customers' satisfaction. I highly recommend this business to anyone who wants a high-end quality workout machine, doesn't want to pay "new" prices, and wants to have an excellent customer service experience!" - Jessica S.
CEO/Founder: Rita Ho-Bezzola, MBA '07
Location: Online
Email: hello@piperandenza.com
Website: https://piperandenza.com
Social: @piperandenza
About:
Our mission at Piper + Enza, a health and happiness company, is to support children and their families with the inevitable bumps and bruises of growing up, shifting the narrative from a place of fear to one of healing, knowledge and celebration. Using books, tools, toys and resources developed in collaboration with early childhood educators, child life experts, pediatricians and child psychologists, we want to give families strategies to navigate through the fears and unknowns of growing up and instead, support them in embracing the journey.
Review:
"A must-have in your children's books collection! What a playful way of explaining why the body reacts a certain way to protect itself! By making it fun and reassuring. Also, a good book to keep handy for parents who need to answer all the questions of their child: "Why is my nose running?" "Why do we get sick?"...Clearly informative for both grown-ups and children" - Lucie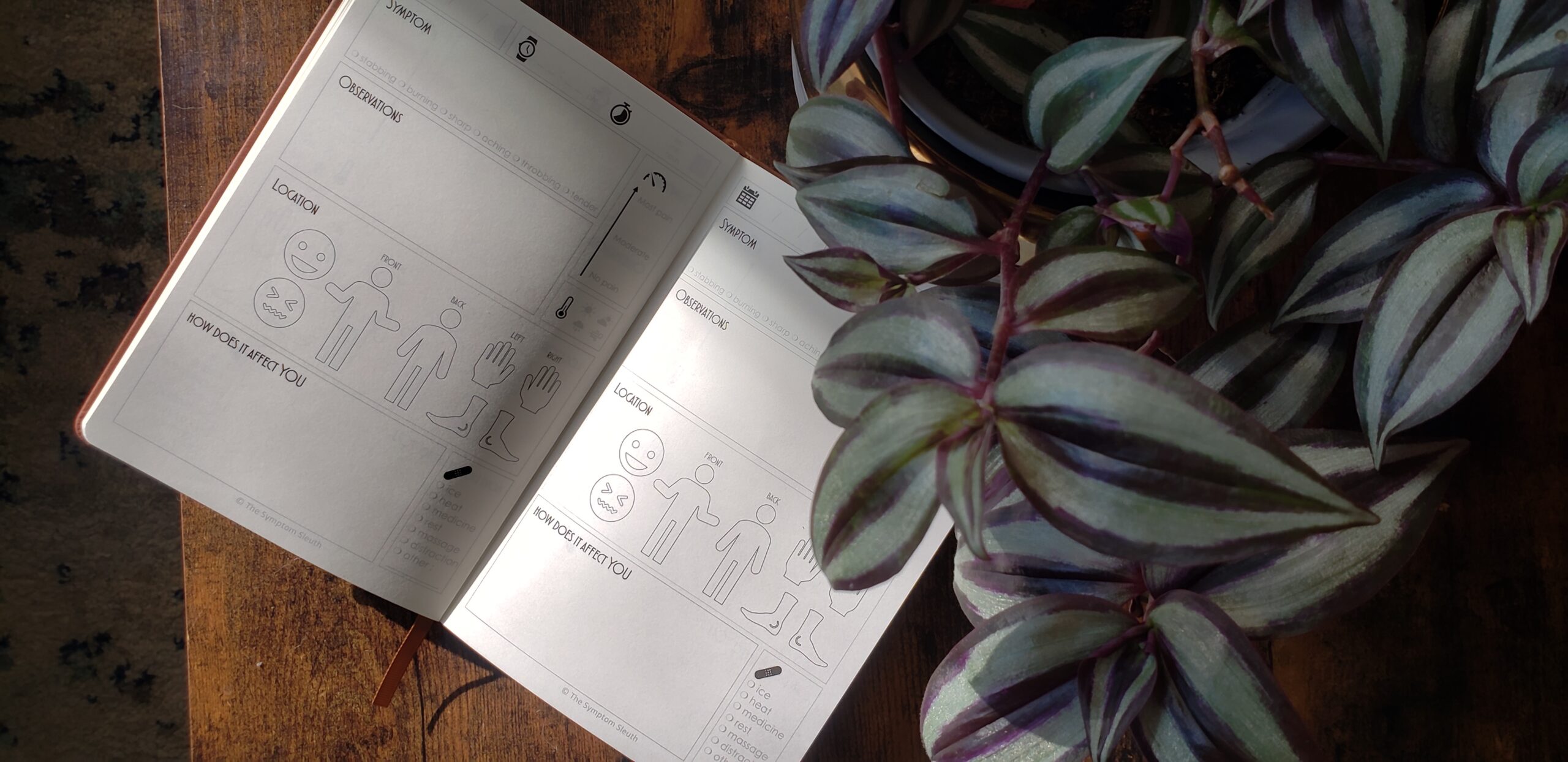 Founders: Michelle Wong '08 and Edward Hynson '10
Location: Las Vegas, Nevada
Email: thesymptomsleuth@gmail.com
Website: https://thesymptomsleuth.com
Social: @thesymptomsleuth
About:
When an eczema flare-up painfully appeared on the sweet little girl's face, first I had a flashback of my cousin being bullied for growing up with a skin condition; then I had an idea stemming from my own experience controlling my eczema today. I designed The Trigger Tracker so that the little girl could use stickers to collect and visualize data while practicing the scientific method to uncover what triggers her flare-ups. (Spoiler alert: it was milk!) With help from my husband (a nurse with joint pain), my cousin with multiple sclerosis and my sister with lupus, we designed The Symptoms Log to help people track all kinds of symptoms. Collectively, The Symptom Sleuth aims to empower you to take charge of your own health with detailed records to share with your doctor with information your doctor would want to know.
Review:
"I've had psoriasis all my life, and only in the last 10 years discovered that food was the major contributing factor to my terrible skin. I started a program to help people heal their psoriasis but struggled to find an elegant way to track what we eat. I was introduced to Symptom Sleuth's Trigger Tracker, and it was exactly what I was looking for. It's beautifully made with stitched binding, and nicely laid out pages. It even helped me figure out why I had a flare-up recently. I love the book and my clients are using it to log their foods to figure out what their trigger foods are too. Highly recommended." - Thomas P.
CEO/Founder: Andrea Niles '07, M.A. '11, Ph.D. '16
Phone: ‪415-289-9114
Email: support@prosperamhw.com
Website: https://prosperamhw.com
Social: @prosperamhw
About:
Prospera is a mental health platform that provides exceptional mental health care specifically for moms. Our mental health coaches are certified in maternal mental health and use cognitive behavioral therapy, which is the world's most effective approach to improving symptoms of anxiety and depression.
Review:
"The phrase 'therapy' can be intimidating, and occasionally we lose sight of the fact that everyone in today's society has anxiety on some level. I realized that I couldn't control my anxiety on my own because it was now negatively affecting my mental health. I resorted to Prospera at that point and am I glad I did! A good therapist is not someone you talk to for an hour and then ask for advice from. A skilled therapist guides you through the process, identifies patterns in your life and equips you with coping mechanisms. Having Sara as my therapist made my experience completely positive. Even though I still experience anxiety, I am certain that I can manage it with the help of Sara. I highly recommend Prospera for anyone dealing with anxiety or depression." - Karina R.
***
To submit a Bruin-owned business for future consideration, please send a note to connectfeedback@alumni.ucla.edu.
All Bruin-Owned Business Articles
---
Recent Articles