Where to Work
---
After two and a half years into this pandemic, the workforce is redefining what constitutes the optimal workplace. For individuals seeking a greater work-life balance, the flexibility to work from home offers several health, financial and productivity benefits. For others, returning to the office offers distinct advantages in relationship-building and access to key resources. As a result, businesses have adopted three work models that offer flexibility and accommodate the needs of their employees: working from home, in the office or a hybrid of both. Let's examine the pros and cons of these scenarios and what you should consider when deciding where to work.
Working from home has its obvious benefits.
Decrease the likelihood of catching COVID-19 or Monkeypox
More time with family and pets and less time in traffic
Fewer distractions that interrupt productivity
Flex time to run errands or do chores
Financial savings from the rising costs of fuel/transportation, parking, auto maintenance, childcare and eating out
Maintain healthier stress levels as a result of all of the above
However, for every pro, there is a con and working from home is no different. New employees or those new to the workforce will miss out on in-house training and enrichment programs that translate better in person. It's also more difficult for some workers to feel like they're part of the organization when working remotely. More importantly, it can be challenging to network and form relationships in a virtual climate.
As for finding work-life balance from home, that's not always guaranteed. Multiple distractions may cause you to be less productive or overwhelmed in the home office setting. Costs of electricity, water and maintenance of home/office equipment tend to go up due to frequency of use. And when the "office" is only a few steps away, the convenience of logging on at any time, day or night, can make "downtime" more elusive.
On the other hand, returning to the office full-time can have a tremendous upside.
Proximity to leaders is a valuable tool to showcase your work and personality
Work amongst co-workers that can drive creativity, innovation and success
Build interpersonal relationships often formed in an office environment
Ease of access to colleagues to seek counsel or assistance
Gain an institutional history and knowledge often transferred between the generations
Feel less isolated and more connected to the organization
A key motivator to working in an office is feeling like you're part of a team. Chats around the water cooler and celebratory gatherings all contribute to a sense of belonging. A good relationship with management may also help build their confidence in your abilities, making it easier for others to see you in an elevated role. With that can come the privilege of being invited to meetings where higher-level discussions occur.
Being in the office also offers opportunities to learn from mentors about the logic used to make decisions and how strategies are developed and executed. This is valuable insight to the tactical knowledge and experience to help build career capital.
The group that would benefit most from working in an office is Gen Z (workers 25 and under). This demographic has never worked in a professional environment. They finished college at home, then took jobs requiring them to work from home, and like many new hires, they were likely onboarded via Zoom. While technology is not a problem for them, the isolation they're experiencing can be a cause of stress, not fully knowing the organization or its culture. They've not yet experienced different leadership styles or developed the essential social skills to successfully navigate challenging situations or difficult personalities. It can be argued that the pandemic has created skill gaps between the generations.
The third option is to work a hybrid schedule, which usually means coming into the office one to three days a week. Many would argue it's the best of both worlds. It greatly benefits those seeking a work-life balance, while also experiencing the dynamic of an office environment. As a result, it affords the employee greater flexibility to manage their time and form stronger bonds in the workplace.
Ultimately, the choice is yours. It's a personal, as well as a professional decision, where there is no one right answer. Good choices are available to meet your needs, if not in your current job, then perhaps the next one. Therefore, this is a great time to take inventory of your career ambitions and desired lifestyle, to help you decide which option best suits you.
What do you think? Which do you prefer and why? Tell us at connectfeedback@alumni.ucla.edu.
---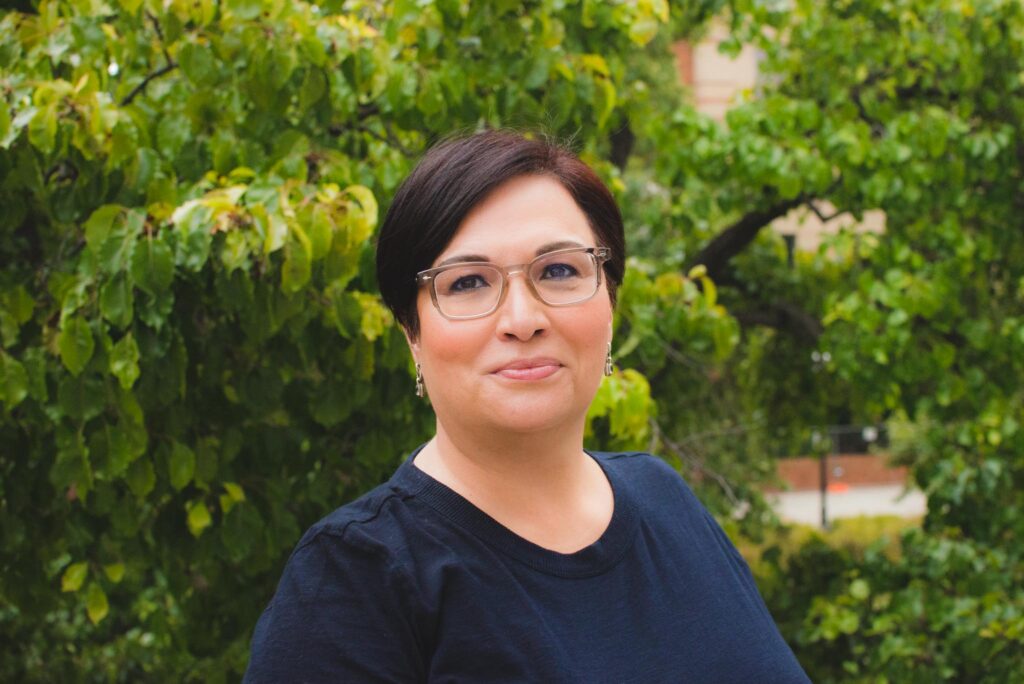 The Career Engineering series features the expert advice of Amy Rueda, a 25-year veteran of executive search, who has placed CEOs and C-suite executives across multiple industries and functional areas. Her passion for leading diversity initiatives that focus on change management and employee engagement is reflected in her portfolio of accomplishments. Amy studied political science and was born and raised in Los Angeles.

Email your career questions to connectfeedback@alumni.ucla.edu and Amy will try and answer them in next month's issue of Career Engineering.
Career Engineering Articles
---
Being contacted by a recruiter is one of the best feelings you can experience, personally and professionally. The experience of being acknowledged as a possible candidate often comes with feelings of accomplishment, recognition and pride. But are all calls from recruiters the same? Not necessarily. What varies are the types of recruiters that reach out […]

---